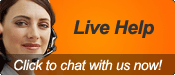 Monarch Broadcast Knowledge Base and Blog
Broadcast Calls
Submitted by
| on Wed, 08/19/2009 - 14:29
Permalink
|
If you are looking to broadcast calls to a large number of people for informational, organizational or political purposes, we can help you.  Our system is already set up and ready to go.  Since you share the phone broadcasting system with our other customers you have the advantages of the most technically advanced platform at a fraction of the cost it would be if you did it yourself.  That's the beauty of outsourcing and why most companies find they can save money -- not only that, but it allows to focus and concentrate on your core business.
You'll find broadcasting calls is the simplest, easiest, fastest and least expensive way to get out announcements, notifications, and important updates to your contact list.  Once you set up an account, and get your phone list prepared, there is virtually no ramp up time.  You can get messages out in minutes to thousands of contacts.
So if you need a message delivery service that can send your voicemail to hundreds and thousands of contacts instantly, you've come to the right place.  Give us a call and let us know what you are trying to do, and in return, we promise you to our best to give you the tips and pointers you'll need to get the job done.
Welcome to the world of technology -- it's amazing what you can do today that was nearly impossible only a few short years ago.