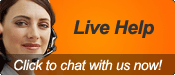 Monarch Broadcast Knowledge Base and Blog
Telephone Town Hall Service Provides Instant Surveys
Submitted by
| on Fri, 11/20/2009 - 15:57
Permalink
|
Our Telephone Town Hall service is one of our core offerings at at Monarch Broadcast Messaging and we look forward to setting one up for you.  Just give us a call at 888-387-8636 or visit our Town Hall Teleconference page for more info.
The service provides many options, but one of the most amazing features is the instant survey.  It's a lot more than just numbers!  Let's say you are speaking to 20,000 members or constituents and you are interested in knowing how they feel about a particular subject.  And let's say you ask them to participate by saying, "I want to know how you feel about apple pie.  Let's take a live survey now and those of you who like apple pie, press #1 on your phone keypad.  If you don't like apple pie, please press #2 on your keypad.  Please vote now."  All of a sudden thousands of people are voting on the question and you can begin seeing the live results as they are compiled in real time.
But here's the amazing part...  After the telephone town hall meeting, you can receive a detailed report.  Depending on the completeness of the phone list you used to place the calls, your report could include the names, phone numbers and addresses of those who voted one way or the other.  In other words, in this example, you can get a complete list of names and addresses of those who like apple pie.  This is an extremely valuable resource for following up and sending information you know these particular people would be interested in receiving.  You can send them all apple pie recipes!
You can imagine the value and usefulness of such data.  Now you can get both a general survey result on the important topics of the day, but on top of that, you can get data that tells you specifically which people voted and how.  This takes polling into "warp drive" by enabling you to target voters with laser precision.  Until now, you might have know how sections of a city, or even a neighborhood, felt about a certain topic.  But now you can narrow it down to households.
This important and critical advancement in polling technology will pave the way for elected officials and organizational and corporate leaders to keep a more exacting ear to the ground and better understand the attitudes and feelings of those they represent.  It's a huge and positive step forward in a representative democracy that prides itself on the knowing the "will of the people."