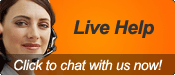 Monarch Broadcast Knowledge Base and Blog
Broadcast Messaging: Phone & Text Blasts
Submitted by
| on Thu, 12/27/2012 - 11:48
Permalink
|
Two of the most effective ways of broadcasting an important message to a large audience involves phone and/or text blasting -- two telecommunications technologies that are known for their ease of use and low cost.  Calls or messages can be sent immediately or scheduled for future delivery based upon your needs.
Phone broadasting messages, also known as, phone blasting, has been around longer and is the more popular of the two.  It is used by many different business sectors for a wide variety of purposes including emergency notifications/closings, appointment reminders, road construction alerts, sales alerts, college admissions and course registration alerts etc.  The number of applications is only limited by your imagination, but there are certain legal requirements that must be followed, particularly for business-to-consumer sales calls.  To send a phone broadcast you only need to have your list of phone numbers and your prerecorded message, which you can record in one of several different ways.  Armed with those two items you can launch your calls quickly and easily.
Text broadcasting, also known as text blasting is used in many of the same ways as phone blast, but is used mostly for alerts and notifications.  Texting does require that you have an opt-in list, which is a requirement by the wireless carriers, so your recipients will have to use one of several different methods to opt-in to receive your messages.  Unlike phone blasting, text blasts do have a limit in length which is generally 160 characters.  Another difference is that with text blasting you will need to pay a small monthly fee to maintain a short code, which is necessary in order to send a text blast.
Monarch Broadcast Messaging
is proud to be one of the nation's leading messaging providers, serving both large and small businesses, non-profits, political and other organizations interested in adopting effective communication tactics aimed at keeping their constituent audiences informed and in the loop.
You can get more detailed information about our services at the top of this page.  We look forward to hearing from you.  Give us a call anytime at 888-387-8636.