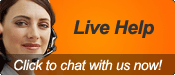 Monarch Broadcast Knowledge Base and Blog
Professional Robo Call Services: Three Reasons to Get Professionals to Help with Your Next Robo Call Campaign
Submitted by
| on Mon, 01/07/2013 - 14:16
Permalink
|
There are several reasons you want to consider as you plan your next voice broadcasting, or robocall, project.  Here is a quick summary of some important considerations and things you should think about:
1) The law is a minefield when it comes to robocalls and you want to make sure you are dealing with reputable and experienced professionals who know what they're doing.  Have people been fined for illegal calls?  Yes, they have.  So you want to make sure you are obeying the letter of the law and dealing with an established company, like Monarch Broadcast Messaging.  Did you know, for example, that it is illegal to send messages selling products or services to residential phone numbers, without prior written consent?  That is part of new federal regulations that are very stringent and specific.  There are some "clubs" that are set up that actually send out recorded messages that sell the service to send out recorded messages!  That is blatantly illegal and those who participate in such schemes are subjecting themselves to the risk of being prosecuted.  It's always better to be safe than sorry, so dealing with a professional robocall service is strongly advised.  Let us know what you would like to do, and we'll do our best to give you the information you need to be compliant. (We are not lawyers and when it comes to the "gray" area, it's always best to consult with a legal professional who can give you specific advice.)
2)  Doing business with professionals in the field will also provide you with important tips that come with experience.  For example, when is the best time to send a robocall?  How long should a message be?  What's the best pricing structure so you know you are getting the most calls out for the least price?  How reliable is the voice detection software to determine whether the call is being answered by a live person or an answering machine/voice mail?  There are dozens of vendors to choose from, and hundreds of ways you can prepare and send a robocall -- a professional company can keep you on the right track.
3)  Lastly, it's all about customer service.  It's about picking up with phone and knowing that you will speaking with a live, knowledgable, and helpful person who can assist you ever step of the way.  Everything from answering your questions, setting you up with the most appropriate program and plan, to making sure your recordings are of the highest quality and have been prepared correctly.  We believe we excel at many aspects of our business, but we put Customer Service at the top of the list.  It's the reason why our hundreds of customers keep using our service and referring us to their friends and associates.
So if you are looking for a professional robocall service, just give us a call at 888-387-8636, or use the Contact button at the top of this page, and let us know how we can serve you.  We look forward to showing you what we can do.