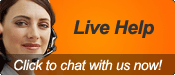 Monarch Broadcast Knowledge Base and Blog
Town Hall Teleconference Connects Thousands of Constituents
Submitted by
| on Wed, 03/13/2013 - 12:40
Permalink
|
Providing town-hall teleconference service, also known as Tele-Town Hall, is one of our core services here at Monarch Broadcast, and we are committed to helping you set up your virtual meeting quickly and easily.  You can give us a call at 888-387-8636 and we'd be happy to answer any questions you may have about how it works.
You are also welcomed to visit our town hall teleconference page here for more details:  http://www.monarchbroadcast.com/town_hall_teleconference.html
Using the service is an ideal way to host a large scale conference that can engage the public, take instant surveys and give everyone an opportunity to provide input on major issues from the convenience of their homes or offices.
This technology is growing rapidly in popularity, particularly among elected officials on the state and county levels.  It has been used succesfully for years by federal representatives, both in the House and Senate.  Bur even more so, the service is being embraced and used by non-profit and political action organizations to keep in touch with their members and constituencies, and direct marketing companies that are interested in communicating with their distributors.
Quite simply, it's the most convenient and cost effective way to keep people in the loop.  You don't have to worry about finding or renting space at a physical facility.  You don't have to consider weather or traffic conditions, and you can launch your teleconference in less than 24 hours, with a mimimum of lead-time, to respond quickly to important issues that crop up.
With the outreach capabilities of town hall teleconferencing, you can deliver a direct and unfiltered message that people need to hear, without having it misinterpreted by third parties or the press.  That's why political, non-profit and corporate leaders are turning to this technology more and more.
What do you need to get started?
First, give us a call to set up an account.  We can email you the rate sheet so you can see what your cost will be ahead of time.  And then we'll work with you closely to help you organize your conference.
Conduting a teleconference begins by compiling a list of phone numbers of your contacts. This list can have as little as a few hundred numbers to over 100,000. Second, we'll give you hands-on training so you can see for yourself how our web interface works, and how you can control your town hall conference. Third, let us know when you want to start, and our robust telecommunications infrastructure will begin churning out the calls that will invite your contacts to participate in the conference. If a contact is interested in joining you, he or she can remain on the line and they will be instantly tied into the conference. If they aren't interested, they just hang up.
Generally speaking, most town hall conferences include a question and answer session that provides for an interactive exchange between you and your participants. Based on your preference, your particpants can either ask or comment directly, or you can screen your calls to keep everyone on topic. While the questions are being answered, all the participants can listen in. Participants can stay in the conference as long as they desire and hang up whenever they want.
Throughout the conference, the you can see in real time how many people are participating.
All in all, town hall mass teleconferences are coming on strong as officials adopt new ways to use advancing technology to keep in touch with geographically diverse voter bases. To be able to speak with thousands of members and constituents at the same time is a major advantage, not only for the official who wants to reach out to a large group over a short time, but for the voters as well who may have the best opportunity to hear and speak with their official in the comfort of their own home.
So if you are in charge of a networking group, an educational institution, or an association or union, you can use this technology for a wide variety of applications that are designed for improving political outreach, polling, marketing and sales communications, or any other reason you may need that requires a powerful, convenient way to connect.