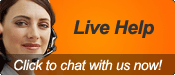 Monarch Broadcast Knowledge Base and Blog
Conducting Phone Surveys - Why They Work and How They Can Help
Submitted by
| on Sat, 05/18/2013 - 09:37
Permalink
|
Surveying opinions has been going on for centuries.  Fortunately, technology has always marched on, and today's surveyors have a tremendous advantage over their colleagues just a few years ago.  Currently, the latest survey technology can be found "in the cloud" and can be easily accessed online.  Better yet, compiling data can be done in the fraction of the time it used to take.  Moreover, the accuracy of your results have improved because of the targeting of survey participants.
You can more detailed project information at our Phone Survey page, by clicking here: http://www.monarchbroadcast.com/phone_survey_polling.html
Meanwhile, here are some of the things you'll need to consider for conducting surveys, particularly automated surveys over the phone.
1)  Live agents vs. pre-recorded surveying:  Yes, live operators have more control over the line of questioning and can adapt the survey "on the fly" getting a personal sense and reaction of the survey subject.  However, live operator surveys cost substantially more to engage in your project.  Chances are, you can obtain the same results for much less using a pre-recorded survey that is self-directed on the part of your target audience.  Our company, Monarch Broadcast Messaging, does offer live agent calling for political polling purposes, but the vast majority of our clients prefer automated phone surveys because they are much faster and less expensive than hiring a staff to do outbound calling.  In a nutshell, you can cover a lot more ground by phone broadcasting a survey to thousands in minutes versus calling and talking to hundreds, or just dozens of people manually with live operators in the same amount of time.
2)  Query branching:  It's amazing what state-of-the-art surveying technology can accomplish these days.  Gathering data can be tricky at times, and the answer to one question can determine what question to ask next.  For example, "Do you like apple pie?"  The answer can be yes or no.  If the answer is no, the next question could be, "Do you like cake?"  However, if the answer is yes, the next question could be, "Do you prefer your apple pie warm or cold?"  That process is called "branching" or "skip logic" and can be easily applied to your survey program.  It "drills down" and gets more detailed information, at a faster pace, than other methods.
3)  Trying to direct people to your webpage to take a survey is an effort in futility.  Don't have people come to you.  It's best if you go to them.  And the best way to reach people personally is by phone -- everyone has one!  However, your phone list is the key to a successful survey project and how you compile your list can spell all the difference in the world.  You also have to remember that you cannot use an automated dialing system to send any kind of message to a cell phone.  (The exception is cell numbers that have opted-in to your list.  If you want to call cell phone numbers in the future, you are well advised to start create a permission based opt-in system that can capture those cell phone numbers for future calls or text messages.)
These are just some of the considerations you will need to take into account when it comes to designing your survey program.  Your best bet is to just give a call at here at Monarch Broadcast at 888-387-8636 and work with you to put together a telephone survey that will provide you the data you need to manage and prepare your organization for the future.