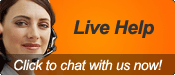 Monarch Broadcast Knowledge Base and Blog
Best Way to Contact College Fans or Alumni for Events
Submitted by
| on Wed, 12/17/2014 - 11:32
Permalink
|
For more specific information on our college and school notification services, click here:  http://www.monarchbroadcast.com/schoolalerts.html
We serve dozens of college and universities who use our system to contact thousands of students, fans and alumni about upcoming events and programs.  Yes, we do mass texting, but from what our clients tell us, the most effective way to get notices out is with phone broadcasting -- sending pre-recorded voice messages out to everyone who will either listen to the message live or later on voicemail.  So, if you need to contact a significant number alumnus about upcoming events, you should considering phone broadcasting, the fastest, easiest and most convenient way to get your messages out. The process is cost effective, straightforward and you'll be able to broadcast out thousands of notices, almost instantly.
Yes, many colleges use underclassman to make live outbound calls as part of their work-study program.  That's an ideal solution, especially for fundraising calls.  But capacity can be limiting and the content of the call can be restrictive.  For example, students can only make so many calls per hour.  However, with phone broadcasting, you can deliver thousands of calls in a few minutes.  Moreover, let's say you want everyone to hear from the college president -- in his or her own voice -- about an upcoming and important event.  The only way everyone will hear the president is if he or she records an announcement and you broadcast that to everyone at the same time.
And that's exactly what we can do to help you.  You can record your messages right over the phone if you want, and the rest is done online so you don't need any special hardware or software.  We can launch your jobs for you, or you can do it yourself with our easy-to-use interface.  Either way, you can reach everyone in just minutes.
Best way to start? Give us a call at 888-387-8636 and set up an account for free.  If you prefer managing your own account, we'll show you how to do it and you can buy minutes to put into your account.  You can access the system at anytime.  You'll create a username and password, enabling you to log in whenever you want to launch a broadcasting campaign.  The primary advantage to having web access with your phone broadcasting program is that you'll be able to send a project at anytime you want, from anywhere you want.  It is important to note that, for security purposes, you may be required to get a college or university compliance officer's approval prior to the campaign being released.
If you want our full-service option, we'll do all the work, and just charge your credit card after your jobs go out.
Next, begin compiling your phone list and have area codes and phone numbers in one column (Excel spreadsheet works fine) and then decide what you want to say.  Write and practice your script.  After these two steps are complete you simply let us know you're ready for the message to be delivered and within minutes it will be done.  Your pre-recorded notices/messages can be accepted by live pick ups or left on answering machines, ensuring that all of your bases are covered and that you maximize your outreach which is about 85% of your phone list.
A growing number of colleges and universities have discovered how powerful phone broadcasting services can be when it comes to sending out announcements and other important information. It's extremely fast and convenient and a lot less expensive than paying for people to make the calls, and a fraction of the cost of sending our printed material.  Also, with a little creative thinking, you can increase response by offering incentives or promotional coupons as part of your message.