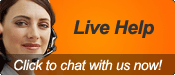 Monarch Broadcast Privacy Policy
Monarch Broadcast Privacy Policy
We at Monarch Broadcast take customer privacy very seriously and understand our responsibility to protect personal and confidential information. We do not sell or share customer information with anyone outside of our direct or affiliate organization, and do not make it available to outside marketers. This policy discloses our practices regarding the collection and use of customer information.
When an order is processed, which includes the customer's contact information, email address and credit card information, we will email the customer a blank form and then ask that the confidential information be faxed back to us to insure complete security. All customer information is kept in hard copy, away from any computer or Interact access and is placed in a highly secure environment. Monarch Broadcast's managing partner is the only person who has access to that information which is used to bill customers after their jobs go out. After credit card information has been processed after each job, records are immediately and permanently destoyed by fire.
There has never been a security breach and we take every effort to insure there never will be.
However, Monarch Broadcast is not responsible for unauthorized access by illegal means, in the absence of negligence by Monarch Broadcast or its affiliates.
The customer is responsible for the security of the user names and personal identification numbers (PIN codes) that are issued to them to access the phone broadcasting and service interface. If security has been breached, customers are advised to contact our customer service department at 888-387-8636 to get the PIN numbers changed immediately.
Monarch Broadcast reserves the right to change this Privacy Policy at anytime. Please review this policy each time you visit our website to stay current, as continued patronage and use of this website denotes your assent to any modifications.
If at anytime you believe Monarch Broadcast has acted contrary to this policy, please contact us by using our Contact Us webpage and we will take whatever steps are necessary to investigate and remedy the situation.