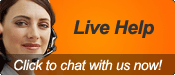 Sending Text SMS Coupons
Sending coupons by text pulls 10 times more response than coupons delivered in the mail or newspapers. It's easier, less expensive, and more effective than any other medium -- that's why text coupons are growing faster than any other segment of the marketing/advertising industry.
If you want to get your coupons to produce results, there is no more effective way than texting. Text coupons are now considered the gold standard in the marketing world and have become a game-changer regarding how retail and restaurant business is conducted. One mobile marketing agency called text coupons the "the new disruptor" because it has emerged on the scene faster than any other new medium over the past 90 years. Text couponing will grow 30% over the next two years and by 2013, advertisers will be spending over $10 Billion a year on text or "mobile marketing."
No need to purchase hardware or software -- the text coupon system is already in place and ready to use. Just send your text messages from your secured web portal.
Don't worry about spending thousands of dollars on fancy SMS (short message service) texting equipment or software. Everything you need is ready to go and online. You can upload your opt-in mobile phone numbers, or our system can collect them automatically with online forms on your website. Or you can compile your list by having contacts text a keyword that you advertise through your regular marketing channels. Whatever combination you choose, you can achieve results without investing in any hardware or expensive software.
Everyone has a cell phone and can receive your text coupons instantly.
Some businesses send coupons via email. That's fine, but customers and prospects won't get it until they sit in front of computer, if they even check their email at all. And they may not have a printer to print it out either.
Texting is different because people "wear" their mobile phones which are always within reach. Let's face it, there are three times more mobile cell phones in the United States than there are televisions. Nearly 80% of the entire population, including children, have cell phones and nearly 100% of those people can receive text messages and coupons. Many people have more than one mobile device. Unlike email, newspapers or magazines, 95% of the people who receive text messages actually read them.
Some examples of text coupons that work:
"Grab a friend and have lunch today at Curly's. Show this message to your waiter and get 2 drinks for price of 1."
"Happy Hour at Granny's today. Women drink free from 4-5pm. Show this coupon."
"Secret sale today from 3-6pm. Show this text to get 30% off all clothing at Lew's."
"The weekend is almost here. Get 25% discount on all accessories at Woolmores on Saturday."
"25% off haircut and color at Janice's on Thurs. and Fri. Call 716-555-1212 for appt. now."
"Making way for new season. Buy one blouse, get one free at Lamperts today and tomorrow."
Experience the power of texting coupons and specials. Text these words to see examples of how "Keyword Response" will dramatically boost your sales and marketing programs. (your standard messages rates will apply)
A car dealership is looking to break sales records with a special weekend sale. They promote their keyword on television and are able to send out hundreds of text coupons that get people in their showroom.
Text the word WHEELS to 81888, and see the response. Message and data rates may apply.
A supermarket chain wants to promotes a daily special. Customers can text a keyword and see what the special is in seconds.
Text the word MARKET to 81888, and see the response. Message and data rates may apply.
A restaurant wants to boost lunchtime traffic. Customers can text a keyword in the morning that will get the special that day by showing their text message to the waiter..
Text the word HUNGRY to 81888, and see the response. Message and data rates may apply.
Experience incredible response rates and sales growth by getting your coupons in the hands of your valued customers in minutes for just pennies a coupon.
No hardware of software to purchase. The system is up and running and be accessed online at any time 24/7 online.
Easily promote your products and services with the latest text blast (SMS) technology.
Texts are read more than any other electronic communication -- 10 X more than email or television or traditional print media.
Text coupons are simple and easy to redeem. Just have your customers hold up their cell phones and show their text coupons at checkout.
Build your mobile phone database easily and quickly by enabling your customers and prospects to opt-in online, by texting keywords, or at your store to receive the latest coupons and discounts. They can sign up themselves, or you can get permission from them to include them on your marketing phone list.
Get new customers by including "keywords" in your advertisements. They see your ad, text your keyword and get your coupon texted back in seconds. They can also opt-in to receive additional coupons in the future.
Texting is ideal because you can leverage your print, broadcast, email and web campaigns by including your texting contact information (keywords) in your advertising.
Reach your customers and prospects with our system that automatically identifies their mobile phone carrier -- a huge advantage over buying your own software.
Perfect for retailer and restaurant promotions. Target and reward those who are interested in your products or services.
Ideal for special events you're sponsoring. Get the word out fast and offer incentives for those who come early.
Your coupons are received and read immediately. If customers are no longer interested, opting-out is easy and fast.
Enable your customers to vote for their favorite products via your text service, and in return, promote those products with specials or discounts.
Affordable and convenient text packages to choose from to fit the size of your campaign and budget.
Fast and easy account set up. Start your text coupon program today!
Text SMS Voting for Sporting and Cultural Events, Radio and Television Promotions
Shows and sporting events can take on a life of their own and mass SMS texting will enable you to sell more tickets, increase patron and fan satisfaction, and handle crowds more efficiently. Announcements and notices to sports fans and cultural patrons is the perfect way to keep people informed about special promotions, discounts, schedules, unsold tickets, parking status, and even cancellations. Picture this: You have a stadium filled with 20,000 people and you want them to vote for the game's MVP. After posting the information on your scoreboard, and giving the top players an A, B, C, D, designation, you can have everyone text their vote. Your fans will be able to see real time results on your scoreboard. You'll be able to see real-time results and post the winner's name on the score board within a minute or two. Now that's what you call "audience participation!"
SMS Text Voting, Polling, and Campaigns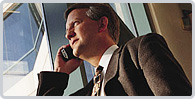 If don't know what your customers, fans or patrons are thinking, you're dead in the water. But now, you can engage your contacts in ways that were unimagined just a few years ago. You've already seen this technology in action -- network reality shows enable millions to text their votes for their favorite singer or dancer. It's the perfect way to encourage participation in almost any type of promotion. In the political realm, analysts say that one of keys to President Obama's campaign victory was texting his supporters. It kept everyone in the loop and people were able to get late breaking announcements before they heard it on the news, allowing millions to feel they were on the inside track on the road to the White House. Text SMS service can be a very important 2-way street -- not only will it keep your contacts informed, but keeping you informed as well. Instant text voting and polling allows you track trends in real time and reply messages can be changed at any time to stay current with news and thinking.
Text Blasting College Reminders, Notifications and Emergencies
College students are a moving target but there's one thing you can count on -- they're all texting! If you want to quickly send reminders and notifications out to students, texting is the way to go. In fact, recent surveys show that when asked how they prefer to receive messages, 59% of the students say they want text messages versus 17% who favor phone calls. Amazingly, only 7% wanted email notifications because "it's too slow." That's why more and more schools are adopting texting as the primary way to communicate announcements such as registration and payment deadlines, admission requirements and advisement appointments, event notifications, welcoming announcements, alumni alerts, school closings and emergency notices.
Texting for Electric and Gas Utilities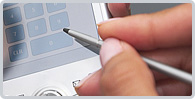 Want to see how texting is changing the way utilities do business? Add this number as a new contact on your cell phone: 85700 Then send the word "power" to that number. Watch what happens in a matter of seconds. Now you can prevent outages while saving customers money at the same time by instantly communicating with users who need to know when opportunities arise to grab discounts. But that's just one small example. Text applications are limitless and you can even remotely monitor power and water meters, communicate emergencies, take surveys, coordinate field workers, and dramatically improve customer satisfaction and interactivity. And you can do all of that without adding overhead expenses.