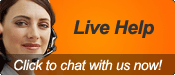 Text Blast, Mass SMS Messaging, SMS Voting
Text blasting (mass SMS messaging and voting) is surging to the top as the most popular and preferred way to send notifications and messages.
For millions of people, texting has become the ONLY way to communicate. It's no surprise. The texting phenomenon has been building for years and an entire generation has embraced texting, using it almost exclusively as the preferred method of communication. Now you can harness this breakthrough technology to dramatically improve customer, patron and fan relations, increase sales and profits, strengthen loyalty, and extend your marketing efforts -- all for a fraction of the cost you would normally spend to get the same results. Texting is changing the way we live and work -- it's impacting our world culture -- and now you can "mobilize" your marketing and communications program and take it to next level. Without spending anything for hardware or software, you can tap into the world's most advanced and feature-rich text messaging system and begin your 1-way and 2-way interactive communication with your contacts. No other texting system is faster, easier or more cost effective.
Sending mass text (SMS) messages from a computer can accomplish three things: It can instantly deliver your message; it can also respond instantly to your contacts who want specific information about your products, services, programs or events; and it can poll your contacts in seconds.
Texting has taken personal communications to an entirely new level. Even senior citizens are jumping head long into the texting world. (AARP sponsoring texting classes.) The first text message was sent in 1992, and since then, SMS (short message service) texting has become the most widely used data application in the world, with 2.4 Billion active users, or 74% of all cell/mobile subscribers. For the younger generation, the numbers are much higher. Fact is, there are an increasing number of people who don't even answer their phone or look at their email anymore, preferring to receive messages by text. It's less of a hassle, faster, simpler and more discreet.
Start your text blast / SMS voting, program today -- the system is up, running and ready to use.
Because our system is already set up, you don't have to buy any group SMS hardware or software. Everything is at your fingertips online, secured in the safest "cloud" environment. After you upload your list, it's as easy as clicking a button to text blast your messages simultaneously to dozens, hundreds or thousands of contacts. You'll receive full reports detailing the success of your text broadcast or voting program. You'll be amazed at how easy and fast it is to text hundreds of contacts for just pennies per message. Moreover, you have full access to our "short code" that will save you $500-$1000 per month in extra charges. You can use ours for free! And, if you want your own shortcode, you can get that too with our Virtual Dedicated Short Code (tm) service.
The key to starting your text blast/SMS messaging and marketing program:
The most important thing you can do to take advantage of mass SMS text technology is to begin building your opt-in phone number list. You can obtain your list in three ways. First, opt-in sign ups on your webpage. Second, promoting your keywords and code by having contacts vote or ask for information. And third, capturing phone numbers on hard copy forms. Stay compliant with the law and be sure to capture those numbers on hard-copy or online forms that give you express permission to use those numbers to text the recipients. As soon as you build your list, you're 95% there! Regardless of how you build your lists, one thing is for sure -- texting has become the ideal way to keep thousands of people on the same page with late breaking announcements, notices, and alerts.
Inexpensive, yet powerful, our bulk text messaging system enables you to tap into one of the world's most robost and feature rich SMS online platforms.
With no start up costs and for just pennies a text, you can access the world's most advanced text message delivery network and enjoy the cost and time saving benefits of text communication. You'll enjoy the benefits of the most advanced technology, the most efficient and helpful customer service, and the most convenient and cost effective SMS text blasting and voting service available. The technology is here and waiting for you. Call us or click on the Contact link above and we'll get to you with the information you're looking for.
Monarch Demonstrations
Experience the power of texting. Text these words to see examples of how "Keyword Response" will work for you. (your standard messages rates will apply)
A supermarket chain wants to promotes a daily special. Customers can text a keyword and see what the special is in seconds.
Text the word MARKET to , and see the response. Message and data rates may apply.
A restaurant wants to boost lunchtime traffic. Customers can text a keyword in the morning that will get the special that day by showing their text message to the waiter.
Text the word HUNGRY to , and see the response. Message and data rates may apply.
An organization responsible for managing traffic wants the driving public to instantly get reports on traffic backups, bottlenecks and bridge wait times.
Text the word BRIDGE to , and see the response. Message and data rates may apply.
A car dealership is looking to break sales records with a special weekend sale. They promote their keyword on television and are able to send out hundreds of text coupons that get people in their showroom.
Text the word WHEELS to , and see the response. Message and data rates may apply.
A college incorporates texting as part of their marketing and student recruitment program, aimed at increasing enrollment levels. They advertise their keyword to find student prospects they can introduce to the college.
Text the word COLLEGE to , and see the response. Message and data rates may apply.
All demonstration messages are non-recurring.  Only one response will be sent.
Deliver and receive text messages to/from thousands of cell and mobile phones with SMS (short message service) text blasting and voting.
No hardware or software to purchase or install. Blast your text messages right from your computer through our SMS gateway service.
Everything you need is already online and our platform is ready to use. Access it from home, work, or on the road.
Use our SMS "short code" to dramatically cut monthly costs for 1-way and/or 2-way text communications, or get your own "Virtual" shortcode without the redtape or expense.
Business SMS messaging services provide on-demand texts to your contacts, when they want it.
Choose your unique keywords. Contacts can opt-in by texting your keywords to the shortcode and get an instant auto-reply you can change at any time.
Easily upload your lists of opt-in phone numbers online. Our text messaging system automatically finds the cell phone carriers to get your notices delivered instantly. (We can reach 98% of the mobile phone users in the United States.)
Link an opt-in form on your website to our text blast interface to automatically collect your contacts' data and cell numbers.
Complete access to web apps, APIs and SOAP interfaces to customize and develop your own opportunities.
Deliver texts to the whole list, or send separate messages to sub-groups.
SMS voting capabilities to engage hundreds, thousands or millions of people.
Use your online scheduler to send your messages immediately or at a set time in the future.
Your text delivery system is ready to access 24/7 for any urgent or emergency applications.
Data is safe and held in a highly secure environment. Redundancies protect and hide your information and keep it confidential.
Tremendous cost savings and value with monthly or prepaid plans.
Excellent customer service to help you every step of the way.
SMS text marketing and messaging is the perfect communications tool for schools, colleges, sporting and cultural events, restaurants, real estate enterprises, and businesses.
Text SMS Voting for Sporting and Cultural Events, Radio and Television Promotions
Shows and sporting events can take on a life of their own and mass SMS texting will enable you to sell more tickets, increase patron and fan satisfaction, and handle crowds more efficiently. Announcements and notices to sports fans and cultural patrons is the perfect way to keep people informed about special promotions, discounts, schedules, unsold tickets, parking status, and even cancellations. Picture this: You have a stadium filled with 20,000 people and you want them to vote for the game's MVP. After posting the information on your scoreboard, and giving the top players an A, B, C, D, designation, you can have everyone text their vote. Your fans will be able to see real time results on your scoreboard. You'll be able to see real-time results and post the winner's name on the score board within a minute or two. Now that's what you call "audience participation!"
SMS Text Voting, Polling, and Campaigns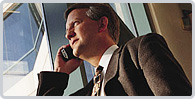 If don't know what your customers, fans or patrons are thinking, you're dead in the water. But now, you can engage your contacts in ways that were unimagined just a few years ago. You've already seen this technology in action -- network reality shows enable millions to text their votes for their favorite singer or dancer. It's the perfect way to encourage participation in almost any type of promotion. In the political realm, analysts say that one of keys to President Obama's campaign victory was texting his supporters. It kept everyone in the loop and people were able to get late breaking announcements before they heard it on the news, allowing millions to feel they were on the inside track on the road to the White House. Text SMS service can be a very important 2-way street -- not only will it keep your contacts informed, but keeping you informed as well. Instant text voting and polling allows you track trends in real time and reply messages can be changed at any time to stay current with news and thinking.
Text Blasting College Reminders, Notifications and Emergencies
College students are a moving target but there's one thing you can count on -- they're all texting! If you want to quickly send reminders and notifications out to students, texting is the way to go. In fact, recent surveys show that when asked how they prefer to receive messages, 59% of the students say they want text messages versus 17% who favor phone calls. Amazingly, only 7% wanted email notifications because "it's too slow." That's why more and more schools are adopting texting as the primary way to communicate announcements such as registration and payment deadlines, admission requirements and advisement appointments, event notifications, welcoming announcements, alumni alerts, school closings and emergency notices.
Texting for Electric and Gas Utilities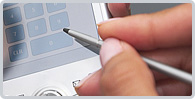 Want to see how texting is changing the way utilities do business? Add this number as a new contact on your cell phone: 85700 Then send the word "power" to that number. Watch what happens in a matter of seconds. Now you can prevent outages while saving customers money at the same time by instantly communicating with users who need to know when opportunities arise to grab discounts. But that's just one small example. Text applications are limitless and you can even remotely monitor power and water meters, communicate emergencies, take surveys, coordinate field workers, and dramatically improve customer satisfaction and interactivity. And you can do all of that without adding overhead expenses.