How to Phone Broadcast a Recorded Phone Message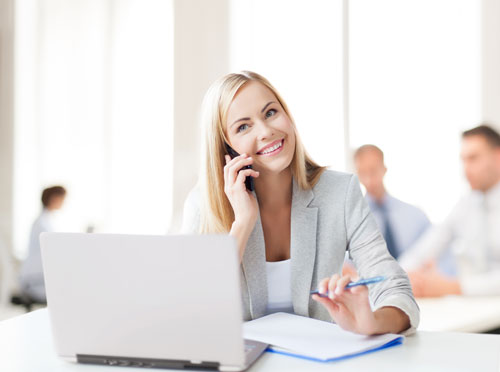 Here is everything you need to know about how to phone broadcast a recorded phone message. Phone broadcasting works by using high speed dialers to deliver recorded messages to thousands of people at once. Messages can be alerts or notifications that involve any number of purposes or topics, including emergency announcements, reminders, events, schedule confirmations or cancellations, and political campaigns. Organizations that use phone broadcasting need to create current lists of phone numbers and must abide by federal and state regulations.
What are the Benefits of Phone Broadcasting?
There are number of ways phone broadcasting can benefit your organization by enabling you to instantly communicate with your contacts, members, students, associates or constituents.
For example, phone broadcasting can get payment and registration reminders out to college students. Or businesses can send announcements to employees or agents. Sports teams can send alerts to fans. The list of applications is almost endless. Anytime you need to get important and critical information out quickly, phone broadcasting is your best bet.
Moreover, it can process that distribution of information at a fraction of the cost you would normally spend using other media.
In summary:
1) Phone broadcasting can provide you the quickest and most cost effective way to transmit large amounts of phone calls at once.
2) Everything is online so you don't have to purchase any hardware or software.
3) If you send "informational" messages, you will be legally compliant.
4) The outcome of your phone broadcast is directly related to the quality of your phone list. Well maintained and up-to-date lists far exceed the results of old lists.
5) You can send your message and have it played to live people who answer the phone only, to voicemail only, or to both. Most choose to have their message delivered to both to get the most coverage. If you want to avoid interrupting people's activities, especially if you are calling them at home, you'll want to call during the day to maximize the number of messages you leave on voicemail since about 70% of American households are vacant during the day.
Most institutions find this service to be an extremely valuable part of their communications arsenal. Nothing can get your message out faster or less expensively than phone broadcasting. Couple this with the convenience and on-demand nature of the technology and it makes for an ideal platform for message delivery.
Your Choice:
Full Service or Self Service

We can provide you full service. We can record your message over the phone and upload the phone list you send us. Just tell us the time you want your job sent, and it will be on the way. We can reach hundreds, and thousands of phones in minutes.

If you want to directly manage your account, you can do that too. You'll get a username, pass code and you can record your own messages. This allows you to manage your lists/account and send your messages out at anytime. Your options are plentiful when it comes to implementing a phone broadcasting campaign or program.
What Should You Know About Phone Broadcasting Before Starting
This is a highly regulated industry since it has been abused by sales and marketing firms in the past. Today, if you are sending a sales or telemarketing message to residential numbers, you can only send the calls to people who have explicitly opted in to receive your calls. If you are sending reminder calls, such as appointment reminders, school closings and meeting notifications, you are exempted from the stringent opt-in requirements.
Business-to-business calls and political calls are also exempted. However, political calls may not be sent to cell phones. In fact, without prior written consent, you can't send any prerecorded messages to cell phones.
In addition to federal regulations, there are also state regulations, some of which are more severe, so it is important to know the laws in the particular state(s) where you are sending the calls. While there is a lot of legislation regulating the use of phone broadcasting, there are many legitimate uses for the service. In some sectors like school/office closings, emergencies and reminders the use is growing rapidly.
Some companies purchase their own phone broadcasting hardware, which is costly and requires routine maintenance and upgrades. It also requires purchasing T1 lines in order to send a large number of call simultaneously. However, the vast majority of firms and organizations outsource to companies like Monarch Broadcast to provide the service at considerably less cost. We already have the system in place and have a built-in capacity to service virtually every application.
How To Set Up a Phone Broadcasting Account
We can get new customers up and running in less than 30 minutes. As soon as you decide to start, we send you a simple one page agreement form you fill out and fax back. The form asks you for your contact information, your credit card data, and the phone number you want placed in your Caller ID. (That's the number your contact will see on their Caller ID when you call them with your prerecorded phone message.)
Once we receive your agreement, we will open your account and your recorded phone message will be broadcast to your list of contacts. We can send millions of calls per day. So, if you are sending a message to 5000 contacts, it will take just a very short amount of time. While we can send out huge volumes in small time spans, the one thing you do need to consider is whether the local exchange carrier will be flooded with too many calls at once.
If you are sending many calls into a small geographic area in a very short time, be sure to discuss this with us so that we can recommend a call volume that won't crash the local carrier. That is called "pacing."
Call Capacity is Important
You can call us up the very first time and reach thousands of people in less than an hour. If your account is already set up, for emergency preparedness, you can get your messages out to everyone in minutes.
Getting out thousands of messages via phone broadcasting in a few minutes requires a robust capacity. We're proud to have one of the most powerful broadcasting online systems in the nation.
Things to Consider When Choosing a Phone Broadcasting Firm
When choosing an outside firm to send your calls, there are a number of things that you need to consider. The objective is to maximize the effectiveness of your campaign and message project. So if you are shopping and comparing, be sure to find out the following:
— Can you launch the calls through the system yourself, or will they launch it for you?
— Will cell phones be automatically scrubbed from your list?
— Is customer service available to assist you if you are having difficulties?
— What kind of reports will you get back about the success of your calls?
— How does their billing work? Is it per dial, per connect, or based on the number of minutes used?
— How do you create your recordings?
— Is there an automated dial in number? Can you get assistance from someone personally? Are you able to upload it or email it if they are launching the calls for you?
— Are the calls sent over hard wire, or is it a VOIP based system (there is a difference in quality and reporting)?
— How do you send or upload your lists, and what file formats are accepted?
While there are laws on the books to prevent abuse of phone broadcasting services, it remains a very popular, inexpensive and growing industry to quickly distribute important information to a large number of people. Phone broadcasting is probably the best and easiest way reach a large number of targeted people at once.
The Big Advantages of Phone Broadcasting Technology
When people ask, "How to Phone Broadcast a Recorded Message?" they generally want to know two things — how fast can you get my messages out and what is the price? Knowing that postage rates keep going up and that it takes 2-3 days to reach a destination, phone broadcasting provides a very attractive alternative.
For a fraction of the price, you can now send information to thousands of contacts simultaneously! Why spend days trying to reach people, when you can reach them all in minutes? If they aren't home, the systems can automatically detect voicemail and leave messages for them to listen to at their convenience. For the right applications, sending prerecorded messages over the phone is your fastest and least expensive way to get the word out!
We can explain more about how to phone broadcasting a recorded message. Please call us at 888-387-8636 and we would be happy to assist you.
You can also go directly to our phone broadcasting page by clicking here.