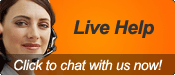 Monarch Broadcast Knowledge Base and Blog
Text Blast Services Help Organizations Stay in Touch
Submitted by
| on Sun, 09/05/2010 - 08:55
Permalink
|
Text blasting services and SMS voting/polling are two services you want to put on your "do to" list as you expand and improve relations with your customers, prospects, students and fans.  It's the next big thing and will enable businesses, schools and event organizers to interact with their contacts in ways never before imagined.
The world is going text crazy will billions of texts being sent, overtaking email in popularity.  In fact, many in the under-30 crowd don't even use email anymore.  Amazingly, some don't even answer their phone for voice calls, preferring to stick exclusively with texting.
Text blasting -- otherwise known as mass SMS messaging, or bulk texting -- allows you to send a text message to hundreds of thousands of people in minutes.  Moreover, the system is interactive and enables your contacts to text back.  The most common application is SMS voting or polling that can collect data in seconds from contacts who can vote using their mobile phones -- you've seen it being used on television reality shows when a nationwide audience is asked to vote for their favorite singer or dancer.  
We've been in the electronic messaging business for years -- starting way back in the 90s with fax blasting services.   Then we added phone blasting.  And today we are embracing text blasting as we enter the era of texting.  We have no idea what the world will be like in 10 years or how people will be communicating then, but we'll ready to change and adapt with the technology that will lead the way.
Meantime, Monarch Broadcast can help get your text blasting account set up in no time and assist you every step of the way.  You'll be surprised at just how easy, effective and inexpensive the whole thing is.  Give us a call at 888-387-8636 or contact us today,  Check out our text blast/SMS voting website by clicking here:  http://www.monarchbroadcast.com/text_blast_sms_messaging_voting.html