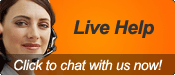 College and School Texting SMS Services
College texting SMS (short message service) services are transforming campus communications and getting messages to students, faculty and staff, faster and more effectively than any other medium.
Colleges are compiling student mobile/cell numbers as fast as they can to take advantage of the texting phenomenon and create new communication channels that are designed to deliver messages quickly and efficiently on or off campus. Students prefer being notified via text and are opting in to different college notification lists, according to their particular interests.
Universities and colleges are turning to text as the preferred method of communication -- unlike email, students check their incoming texts immediately. The campus applications are limitless and schools are using text to notify students quickly and easily. Here are just a few examples:
texting incoming students on application, registration and payment deadlines.
sports schedules, game times and athletic events.
campus activity notifications, club announcements, concert ticket sales.
recruiting students advising them of the latest college offerings (great to include in college marketing.)
alerting students about closing or delays because of weather conditions or power outages.
instant updates on traffic and parking status for students and faculty and staff.
advising students of class availability who are wait listed.
notices about food service and daily menus.
campus emergency announcements and instructions.
text reminders about assignments, test dates and homework.
The college text system is already in place and ready to go -- you don't have to re-invent the wheel or invest in expensive equipment or software.
Forget spending weeks (maybe months) installing your own system. There's no reason to invest in expensive hardware or software. Our system is up and running, and you only need your user name and password to log into your secure website to manage your text program. Everything you need is ready to go and online. You can upload your opt-in mobile phone numbers, or our system can collect them automatically with online forms on your website. Or you can compile your list by having contacts text a keyword that you advertise through your regular marketing channels. Whatever combination you choose, you can achieve results without investing in any hardware or expensive software.
College texting works in both directions -- in other words, it can be used as a 2-way communication system.
Students can text keywords to get instant programmed responses. For example, they could text the word SPORTS and get today's scheduled games from the Athletics Department, or text the word CONCERT and get the time and place for the next music performance. Our system can also be used for polling and voting applications, asking students to participate in campus wide decisions -- for example, enabling those in attendance to decide who the most valuable player is for the Homecoming game.
Nearly every student has a cell phone with text capability.
There are three times more mobile cell phones in the United States than there are televisions. Nearly 80% of the entire population, including children, have cell phones and nearly 100% of those can receive text messages. Unlike email, newspapers or magazines, 95% of students who receive text messages actually read them immediately upon receipt.
Experience the power of texting. Text these words to see examples of how "Keyword Response" will dramatically boost your college communications and marketing programs. (your standard messages rates will apply)
A college incorporates texting as part of their marketing and student recruitment program, aimed at increasing enrollment levels. They advertise their keyword to find student prospects they can introduce to the college.
Text the word COLLEGE to 81888, and see the response. Message and data rates may apply.
A large university wants to increase attendance at athletic events and wants the students to be able to see what the games and times are for tonight.
Text the word HOOPS to 81888, and see the response. Message and data rates may apply.
Get college alerts and notices read by students and faculty in minutes.
No hardware of software to purchase. Our SaaS (Software as a Service) system is up and running and can be accessed online 24/7 on our secured website.
Over 90% of the students read their text messages immediately, unlike email or any other notification service which may not be seen at all.
Enable students, faculty and staff to opt-in online at your website, or by texting keywords, or by compiling hard copy forms that give you express permission. ("By signing this form, you give us permission to include you in our campus wide alert service.") Once you upload your mobile phone list, our system will automatically identify the cell phone carrier for each number and process the delivery of your message in seconds.
It's both 1-way and 2-way communication. Not only can students opt-in by texting keywords to the system, but you can also poll them by having them vote and participate in campus wide, or gameday decisions (for example, "Who is today's most valuable player?")
Include "keywords" in your college advertisements that prospective students can text get to instant information on open houses, and/or be included on your mobile marketing list.
SMS (short message service, otherwise known as texting) will keep students and faculty in the loop regarding announcements, alerts and important campus information.
Data is safe and held in a highly secure environment. Redundancies protect and hide your information and keep it confidential.
Complete access to web apps, APIs and SOAP interfaces to customize and develop your own applications and opportunities.
Deliver texts to the whole list, or send separate messages to sub-groups you can create. (One list for Student Services, another list for Athletics, another list for Alumni, etc.)
Use your online scheduler to send your messages immediately or at a set time in the future.
Tremendous cost savings and value with monthly or prepaid plans.
Excellent customer service to help you every step of the way.
Text SMS Voting for Sporting and Cultural Events, Radio and Television Promotions
Shows and sporting events can take on a life of their own and mass SMS texting will enable you to sell more tickets, increase patron and fan satisfaction, and handle crowds more efficiently. Announcements and notices to sports fans and cultural patrons is the perfect way to keep people informed about special promotions, discounts, schedules, unsold tickets, parking status, and even cancellations. Picture this: You have a stadium filled with 20,000 people and you want them to vote for the game's MVP. After posting the information on your scoreboard, and giving the top players an A, B, C, D, designation, you can have everyone text their vote. Your fans will be able to see real time results on your scoreboard. You'll be able to see real-time results and post the winner's name on the score board within a minute or two. Now that's what you call "audience participation!"
SMS Text Voting, Polling, and Campaigns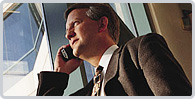 If don't know what your customers, fans or patrons are thinking, you're dead in the water. But now, you can engage your contacts in ways that were unimagined just a few years ago. You've already seen this technology in action -- network reality shows enable millions to text their votes for their favorite singer or dancer. It's the perfect way to encourage participation in almost any type of promotion. In the political realm, analysts say that one of keys to President Obama's campaign victory was texting his supporters. It kept everyone in the loop and people were able to get late breaking announcements before they heard it on the news, allowing millions to feel they were on the inside track on the road to the White House. Text SMS service can be a very important 2-way street -- not only will it keep your contacts informed, but keeping you informed as well. Instant text voting and polling allows you track trends in real time and reply messages can be changed at any time to stay current with news and thinking.
Text Blasting College Reminders, Notifications and Emergencies
College students are a moving target but there's one thing you can count on -- they're all texting! If you want to quickly send reminders and notifications out to students, texting is the way to go. In fact, recent surveys show that when asked how they prefer to receive messages, 59% of the students say they want text messages versus 17% who favor phone calls. Amazingly, only 7% wanted email notifications because "it's too slow." That's why more and more schools are adopting texting as the primary way to communicate announcements such as registration and payment deadlines, admission requirements and advisement appointments, event notifications, welcoming announcements, alumni alerts, school closings and emergency notices.
Texting for Electric and Gas Utilities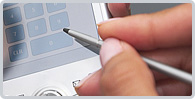 Want to see how texting is changing the way utilities do business? Add this number as a new contact on your cell phone: 85700 Then send the word "power" to that number. Watch what happens in a matter of seconds. Now you can prevent outages while saving customers money at the same time by instantly communicating with users who need to know when opportunities arise to grab discounts. But that's just one small example. Text applications are limitless and you can even remotely monitor power and water meters, communicate emergencies, take surveys, coordinate field workers, and dramatically improve customer satisfaction and interactivity. And you can do all of that without adding overhead expenses.