The mass texting of alerts, notifications and important messages, is at the forefront of the communication frontier. Today, 85% of the adults in the United States now have a text capable mobile phone, and most of those phones are smartphones. Interestingly, people are now using their mobile phones more for texting than for talking. Many users, under 30, don't even check their email or answer the phone to talk anymore. Their sole communications channel is texting.
Using mass or bulk texting services to distribute messages quickly is growing in usage and popularity. Here are five compelling reasons why organizations are turning to texting, also known as SMS (short message service), to get information out to their contacts, members, students and customers:
1) Mass Texting is Easy.
You can upload your list of opt-in mobile/cell phone numbers online, into your account, and send your message with a click of the mouse. Your contacts receive their text immediately. You don't need to have any special hardware or software –- a computer with an Internet connection will do the trick.
2) Texting is the Preferred Method to Receive Information.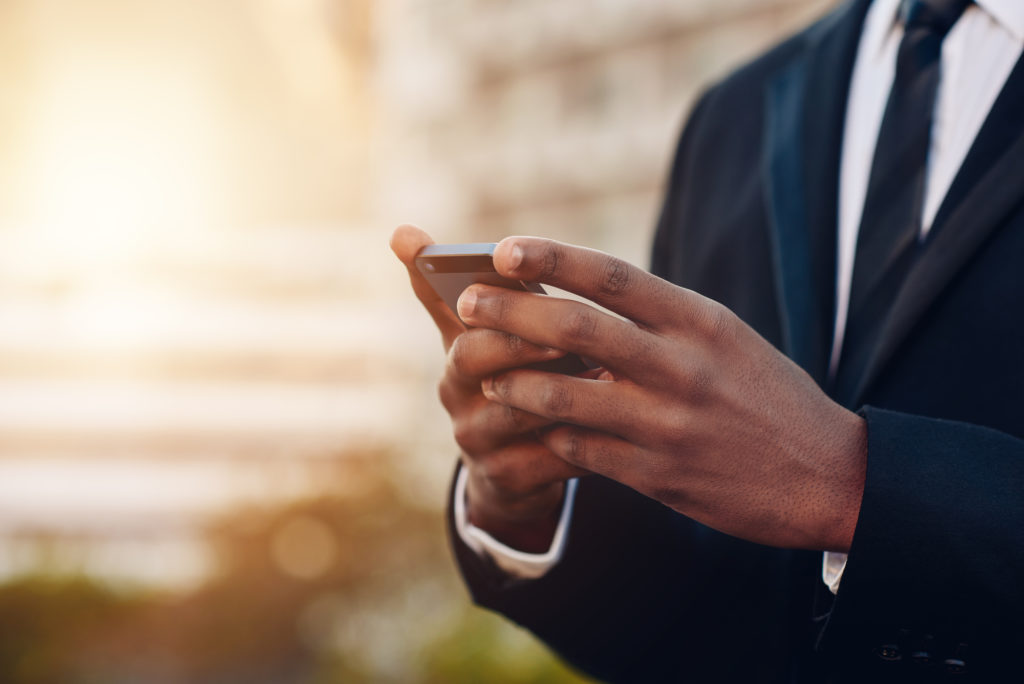 For speed, convenience and deliverability penetration, nothing comes close to texting. Email use is now considered by many to be "too slow" and for a number of people, email is rarely checked. Many people distain email as a communications platform because of the spam and junk emails they receive and don't want to be bothered spending their time sorting through their email. However, nearly all cell phone users check their text messages, and most do so immediately. Moreover, most people have mobile text capabilities installed on their phones and service plans. Unlimited texts is the norm in most service plans these days.
3) Texting is Inexpensive.
Text reminders, notifications and other messages can be sent for pennies, and at a fraction of the cost of other methods such as mailing, which involves printing, paper, envelopes and postage. Not to mention that there is no comparison in the speed and accuracy of delivery.
4) Mass Texting is Interactive.
Texting can be a 1-way or 2-way means of communication. Not only can you send a text message to a group of people, but you can also receive text messages back. With an online account from a service provider, responses to your outbound texts get deposited into the inbox within your account. You can read and review the responses at your convenience. This is ideal for instantly gathering feedback.
5) The Use of Mass Texting is Only Limited by Your Imagination.
Text marketing is growing by leaps and bounds as commercial businesses use it to stay in touch with their customers. Universities and colleges are using it to improve notifications to students about emergencies, events, deadlines, alumni relations and even parking alerts and closings. Professional sports organizations are using it to sell tickets, announce special events. Electric utility companies are using SMS texting to inform people of outages, and even alerting customers about the best times to consume power when rates are lowest. And, restaurants use it to advertise specials, discounts, and let their customers know what's on the plate for the daily lunch special.
Explanation on 
How Mass Texting Works – No Hardware of Software Required
You can send mass texts via an online SMS (short message service) gateway service that eliminates the need for any special hardware or software. The set-up is easy and fast. You can use our services here at Monarch Broadcast Messaging to begin your program almost immediately. Moreover, the gateway enables you to do more than just send text messages — you can also receive text messages back.
The word "gateway" simply refers to the way text messages are sent. More often than not, the gateway is actually the Internet itself, which offers a channel for text messages to be sent via online interface to individual cell phones. That is in contrast to text messages that are sent from cell phone to cell phone.
Why Using an Online Text Provider Makes Sense
The primary reason why you want to use an online text provider is that the carriers have already agreed to accept and deliver the messages from online providers who have previously registered with them. If, instead, you were to set up a private texting service within your organization, you would have to go through a tedious and lengthy process of applying for, and getting permission for, the carriers to relay your messages and assign you a short code. The carriers, and the government, maintain very stringent standards to insure that text messages going through their systems are coming from legitimate sources, and registering with them is part of that process.
That's why gateway SMS texting service bureaus, like Monarch Broadcast, have played a leading role in advancing the text technology and deliverability.
Legal Requirements for Mass Texting: Know the Law
The mobile network is heavily policed by the carriers themselves, in addition to government regulations. You must have an opt-in list to send messages, because the mobile carriers do not want text messages to go the way of email, where people are being spammed. For anyone who is not on an unlimited text plan, you could be causing them to incur charges when they receive your texts. Obviously mobile carriers do not want to be repeatedly contacted by their customers haggling over unwanted charges on their phone bills because of text messages they did not want to receive.
Opt-in lists, which were once considered a hurdle, are the norm today. They are not that difficult to create, and most businesses have at least one mechanism to allow customers, patrons, students, etc. to opt-in to their messages. Many businesses now have a page on their websites that allow their visitors to enter their mobile numbers and check a box which says they are agreeing to receive text messages. There is usually some verbiage that also states that they can opt-out at any time.
Many businesses also build their lists at point-of-sale. While checking customers out, they ask if you would like to receive text messages about upcoming sales or specials. The screens you use to sign for your credit card will then have a preliminary step before signing where you agree to receive text messages and provide your cell phone number. Very small businesses may even use a clipboard at the sales desk to gather opt-in permission.
Schools and universities practically require students to provide their cell phone number and agree to receive messages from the school regarding safety and emergencies. It is usually a step in the registration process. Emails to customers frequently contain a link driving their customers to a page to sign up for text message notification. Even mailers, sent through the postal system, may contain information about how to sign up for text alerts.
More and more often, businesses who advertise through instagram and other social media platforms have a mechanism to gather opt-in mobile numbers. There are many ways businesses can create opt-in lists and customers are pretty accustomed to it at this juncture.
Why Your Organization Should Adopt Mass Texting
Mass texting is quickly transforming communications, particularly with businesses intent on improving profits by incorporating text messaging within their marketing strategies and tactics. Other organizations, such as universities, athletics, sports and entertainment venues are using SMS to enhance interaction with patrons and fans. It's fast, easy and keeps their patrons engaged in a way that other forms of communication do not.
You can learn more about our mass texting services by clicking here.