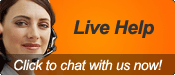 Monarch Broadcast Knowledge Base and Blog
Phone Blast, Voice Blast Law: Legal Requirements and Regulations Sending Recorded and Automated Messages by Phone
Submitted by
| on Wed, 04/08/2009 - 12:53
Permalink
|
If you plan on sending pre-recorded messages by phone to a list of contacts, you need to be aware of new legal requirements regarding phone blasting, voice blasting or phone or voice broadcasting (they are all the same but are referred to by various descriptions.)
We are not lawyers and do not offer legal advice, but we are in the business and are happy to provide you sources you can review to make an informed decision.  You can look at the new phone blast regulations at the Federal Trade Commission website and see for yourself:  http://www.ftc.gov/opa/2008/08/tsr.shtm
You should note that "informational calls" are perfectly fine to send, and don't have any restrictions.  For example, an informational call would be sending pre-recorded messages that would notify customers that their airline flight has been cancelled, or alert parents that school is closed for the day, or the location of a blood drive.  Doctor or dentist reminders would be informational.  Messages that don't attempt to sell a product or service could be considered informational and legal.
Also, non-profit agencies can also send, but as the FTC says, "charitable solicitation calls placed by for-profit telemarketers (telefunders) that deliver prerecorded messages on behalf of non-profits to members of, or previous donors to, the nonprofit, but require that such calls include a prompt keypress or voice-activated opt-out mechanism."  That simply means you can send pre-recorded messages but you need to include an opt-out feature so people can take their number off your list.
Making political calls is mostly regulated by each state.  Some states allow political candidates to send messages to everyone, even those on the Do Not Call list.  Other states like California are very restrictive and require that a live person is doing the calling and asks the voter for permission to hear a message.  (Our Online Phone Dialer system is perfect for that application.)  So, if you are sending political calls, it's best to check your state's laws.
If you're a telemarketer, your life is going to get very complicated.  Not only will you need to comply with the Do Not Call list, but you will need to get WRITTEN permission from each person before you can send a sales message -- a costly and time consuming process to say the least.  Before, just having a "prior business relationship" was enough.  But now, you'll need written permission, even from your existing customers, to be compliant with the law before sending a voice mail message.