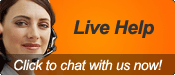 Monarch Broadcast Knowledge Base and Blog
Tele Town Hall Software/Service Provides Effective Outreach
Submitted by
| on Mon, 08/02/2010 - 10:43
Permalink
|
Tele Town Hall, also known as Telephone Town Hall, or Town Hall Teleconferencing, has become one of the most effective way to reach a large audience of thousands.
Fortunately, using the technology does not require the purchase of any Tele Town Hall hardware or software, so there are no start up costs involved.  Quite simply, if you are interested in using the service, you can simply outsource it to us and we'll take care of everything including uploading your lists and sending out your phone invitations to thousands of contacts at once.
Once people receive your call, they can opt-in to your teleconference, or just simply hang up.  If they opt-in, you'll see a real time report on your computer that shows you the number of people participating.  There is also an included feature which allows you to interact and take questions.  If you want a call screen, that is possible too.
Overall, you'll find the Town Hall Conferencing technology not only efficient, but some would even call it amazing.  It's the only system you can use that can enable you to speak to thousands of targeted people at the same time -- the operative word there is "targeted."