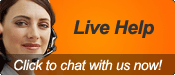 Monarch Broadcast Knowledge Base and Blog
Mass Phone Notifications: Sending Recorded Messages to the Masses
Submitted by
| on Fri, 07/08/2011 - 09:02
Permalink
|
Sending mass phone notifications to a list of contacts can be a simple and easy process.  By using our phone broadcasting (voice broadcasting) service you can save a considerable amount of money because our notification system is already in place.  We also have the capacity to reach thousands of your contacts simultaneously.
You can get more information about our service at our product page here: http://www.monarchbroadcast.com/phone_broadcasting.html
Commercial or sales calls are illegal, unless you have a permission based opt-in list.  Otherwise, sending out "informational" messages is perfectly fine.  An example of an informational message would be to inform passengers that an airline flight as been delayed.  Or a school is closed because of bad weather.  Or, reminding people about appointments.
While there are other mass notification services available such as texting (we do that too!) it is widely accepted that verbal announcements sent over the phone is a cost effective way to deliver mass communication notifications to a large number of people at once.
How are we able to offer you the best mass notification service with the lowest costs?  There are several reasons:
1)  We can provide you full service and work with you on your recordings and launching your jobs, at no additional cose.  We're happy to help you every step of the way, or, if you want to handle those tasks yourself, you can log on to the website with your passcodes and  manage everything yourself.
2)  Unless you are political operation, you don't have to pay in advance.  We'll conveniently charge your credit card after your job goes out -- you'll get a full report on the number of message delivered -- and email you a receipt.  Fast and easy.
3)  The quality of your mass notifications by phone is critically important.  We can provide you the most advanced, the highest quality system including intuitive features such as differentiating between live answers and voicemail.  (You can leave messages on voicemail if the recipient doesn't answer which will give you the highest delivery rate for your recorded messages.)
4)  We can also enable you to send automated voice surveys, where your recipients can choose multiple choice answers by pressing their keypads.  For example, "Did you like what you had for breakfast today?  If yes, press #1.  If no, press #2.)  Those survey results can be accessed in real time.
All in all, mass calling with phone notifications can be the best way for you to get important information out quickly to hundreds, even thousands, of people who rely upon getting up to the minute news.  Give us call at 888-387-8636 and let us know what you are looking to do.  We have the experience and the knowhow to provide you with the best advice on how to achieve the results you want.  We look forward to serving you.