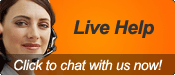 Monarch Broadcast Knowledge Base and Blog
Tele-Town Hall®: 4 Things You Should Know Before Conducting a Virtual Meeting
Submitted by
| on Thu, 04/18/2013 - 12:11
Permalink
|
Mass communication can take on several forms, but Tele-Town Hall® technology is unquestionably the most effective way to virtually engage an audience of thousands. It is, quite literally, a town hall style meeting on a telephone conference call that can accommodate any number of people, from a few hundred to hundreds of thousands.
This technology is being embraced not only for political outreach, but for association and corporate purposes as well. It is an ideal way for non-profit groups and businesses to provide important updates and to enable stakeholders to engage their leadership and express their thoughts and opinions.
Best of all, your constituents, members, or interested parties, don't have to remember when to dial into the conference.  The system dials-out to them.  Everyone just picks up the phone and is asked if they want to join your call.  If they want to participate, they just need to stay on the line.  They can also simply hang up if they are unable to participate at that time.  (Some clients have found it useful to send a phone message a day beforehand, to let people know a conference is scheduled and to expect to receive an invite.  Many look forward to the call and joining the conference.)
Tele-Town Hall® is one of the many services we offer here at Monarch Broadcast and here is a quick review on how it all works:
1)  There is no equipment or software to purchase.  The service can be accessed online so you only need a regular phone and an Internet connection.  We can set up your account within a couple of minutes and there are no start-up costs, and we also schedule your event on the date and time that you want.
2)  Once you have your account, we give you one-on-one training so you know exactly what to do when your Tele-Town Hall® starts.
3)  Next, prepare your phone list in a regular spreadsheet.  Many additional fields can also be accommodated such as name, address, city, zip, state, company etc.  Phone numbers, including area code, should be in one column.  If you are wanting to reach a specific demographic, you can target your list to reach that group. Your list can then be emailed to us, to upload into your account.
4) Finally, your prompts need to be recorded.  Your prompts are the messages that we will deliver to live answers and answering machines when we dial out to your list to invite them to participate.  The live answers will be invited to join the conference.  Answering machine answers will receive a message that essentially says "sorry we missed you" and identifies who was calling and the purpose of the call.  Either way, your audience will know that you reached out to engage them.
There are a number of advantages this amazing technology offers.  Here are a few things to keep in mind:
The system can dial hundreds of phone numbers simultaneously, so when you start your conference you can expect to see a large number of people joining very quickly.  The system gives you real-time statistics so that you can see how many people are on your call at any time.  Please remember that people will be joining, and leaving, your call at all times.
One of the strongest benefits of this technology is that it's interactive!  Yes, you can open your conference up and allow participants to ask questions and share thoughts one at a time.  You have complete control of the muting and unmuting of each individual.  In addition, there is a "screening" feature that will enable you screen each person who wants to ask a question, if you choose, which enables you to verify their name as well as identifying the topic they want to address. Then, those callers are put into a queue and you can choose whom you are interested in speaking to in front of your audience.  There is even a live survey/polling feature that can provide you instant results, as your audience "votes" by pressing numbers of their keypad.  For example, "Do you like to have ice cream with your apple pie?  If yes, press #1.  If no, press #2."  You can report the results in a few seconds to your entire conference.  The survey feature can provide valuable data about your audiences' mindset.
Here at Monarch, our clients have the benefit of personal hands-on customer support including full training.  We look forward to serving you and promise that you'll have the benefit of the most robust technology, combined with superior customer service.
Give us a call at 888-387-8636 and let us help you expand your outreach and improve your communications program.  You can get more information here:  http://www.monarchbroadcast.com/town_hall_teleconference.html