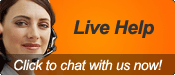 Monarch Broadcast Knowledge Base and Blog
Sending Recorded Phone Messages: Five Things You Should Know
Submitted by
| on Mon, 12/08/2014 - 14:55
Permalink
|
You can send recorded phone messages to any number of people very quickly.  It is one of our core services here at Monarch Broadcast Messaging and we can help you every step of the way.  Give us a call at 888-387-8636 to get started.  It's free to open an account and you don't need any special hardware or software to get started -- everything is online and in the cloud.
We refer to the service as phone broadcasting, but it is also known as phone blasting, voice broadcasting, or in a political sense, robocalling.  Here are the most important things you should know before you begin your project.
1) Understand that this field is highly regulated by federal and state governments and there are strict regulations that must be obeyed, especially with marketing or sales calls.  However, if you want to use phone broadcasting for informational purposes to alert your contacts with important news updates, schedule reminders or changes, or other pertinent need-to-know announcements, you'll be safe.  (There is a link to the federal law at the bottom of this article which basically says that if you are selling or promoting a product or service, you need the expressed written consent of the people you are calling.)
2)  There are a few things you need to do get started.  First, you need a list of phone numbers in a spreadsheet (Excel is fine) including the area code.  The area code and the phone numbers (10 digits in total) need to be in one column.  You can email your list to us.
3)  You'll need to write a script for what you want to say, and practice reading it several times.  You'll be modifying and improving your script as you go along.  Once you are confident that you have the right message, we can help you record it over the phone.  Be sure to identify yourself clearly and know ahead of time what number you want to display as your Caller ID.
4)  Choose a time to send your message.  The service is able to distinguish between a live person who answers the phone and an voicemail or answering machine.  As a rule of thumb, it's best to call during the day to leave as many messages as on answering machines as possible, so as to not interfere or interrupt your contacts' schedules, routines, or meals.  Most American households are vacant during the day, so if you leave a message, your contacts can listen to it at their time and convenience without feeling your call is intruding on their private time.
5)  Planning ahead makes all the difference in the world.  Generally, phone broadcasting jobs are notoriously sent out at the last minute in a rush and confused manner.  This compromises the quality of your message.  So, plan ahead a few days and give some thought to the best way to approach your contacts with your goals in mind.  However you handle it, we'll do our best to accommodate your needs, and yes, we can work quickly to get your message out in minutes.
You'll soon come to appreciate the beauty of the system.  It is extremely cost effective way to disseminate news and information to a large group of targeted people at once, and it is the fastest way to reach people with critical alerts, pressing announcements and valued updates.  Best of all, you don't need any special hardware or software to launch your job.  Everything you need is already online and we can offer you both self-service and full-service options.  So there is no need to worry if you are not technically inclined -- we're happy to do all the work on our end to make sure that your message gets out on time to the people who need to hear it.
For more information on our phone broadcasting services, click here: http://www.monarchbroadcast.com/phone_broadcasting.html
For more information on the federal laws governing phone broadcasting (sending recorded phone messages) click here: http://www.ftc.gov/opa/2008/08/tsr.shtm