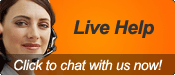 Monarch Broadcast Knowledge Base and Blog
Monarch Broadcast is Built on an SaaS Business Model
Submitted by
| on Sun, 02/01/2009 - 09:16
Permalink
|
SaaS stands for Software as a Service.  That's exactly what we do.  We don't sell you a software disk you install on your desktop.  We don't have anything for you to download.  Why?  Because the software we offer you is already installed on our servers and we give you online access to it.  Some fancy folks call it "in the cloud" technology, because the software is out there somewhere -- in a cloud.
There is a huge movement to SaaS, led by Google, that wants to make traditional software obsolete.  Google believes, and maybe correctly, that the era of desktop software is coming to an end.  Instead, you will be able to get whatever software you want, anytime you want, just by going online and accessing your private account.
Well, we must ahead of the curve, because we've been offering an SaaS business model to our customers for years.  There's NO expensive software to buy when you do business with us.  NO contract maintenance fees.  NO upgrades.  Nothing!  We handle the all the software stuff and you just access it online and perform whatever phone broadcasting or voice blasting, or electronic invoicing you want to do.  You save a fortune and your life becomes much less complicated.  SaaS is simply a smart and convenient way to do business.  So give us a try at Monarch and see for yourself how hassle-free your job can really become!
Oh, and if accessing our software online is too much for you -- we'll do it for you!  We can launch all your jobs at no additional cost.  Just give us a call.