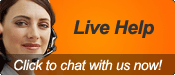 Monarch Broadcast Knowledge Base and Blog
Fax Not Working with Time Warner, Comcast, Cox & Charter Digital Cable Services?
Submitted by
| on Wed, 09/21/2011 - 12:06
Permalink
|
If your fax is not working with your new cable service, there may be a problem with your fax machine which operates in an analog environment.  It's a common issue.
One simple way to overcome this incompatibility is to convert to
computer faxing
(also called digital, or "in the cloud" faxing) which will enable you to send and receive faxes from your email account.  Folks sending you a fax do it the normal way, and that fax image is automatically morphed into a PDF file that is sent to your email address (or addresses.)  There are over 10 millions computer faxing accounts in the United States alone, so the technolgy is tried-and-true.
You can keep the same fax number, or you can get a new toll-free fax number at no cost.
There are a number of advantages to cloud faxing, not the least of which is an estimated 70% savings over using your traditional fax machine and phone line.  Once you receive your fax via email, you can print it out, or save it to your harddrive or storage, and forward it via email to others in your organization.
Sending faxes from your email is easy as well.  For example, you can send a Word file from your email to a fax number and it will arrive as a regular fax to its destination.  
With
computer faxing
you can have a virtual fax machine with you anywhere, including your smartphone.  Fortunately, you aren't restricted to any physical location and the service is scalable, from one to thousands of accounts.  Add to that the enhanced security that comes with the service because loose paper faxes aren't floating around the office, going through several hands, before arriving to the intended recipient.  Now you get the faxes directly to the responsible person via a password secured email account.
Moreover, rather than spending a small fortune on ink cartridges for your fax machine, you have the option of going green and paperless by storing and distributing your faxes as digital files.
So if your fax machine has become victim of your new cable service and you are looking for a quick, easy, and inexpensive faxing solution, computer faxing is the way to go.  You'll save time and money.  And you will also clear off some desk space when that fax machine finds its way to your electronic museum you have been assembling in the backroom closet.
Click on the computer faxing link at the top of the page to get more details.  We can have you set up in no time and your office will humming along better than ever...