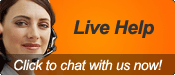 Monarch Broadcast Knowledge Base and Blog
Telephone Polling - Automated Surveys Over the Phone Preferred
Submitted by
| on Sun, 05/19/2013 - 08:05
Permalink
|
Phone surveys is one of our core offerings here at Monarch Broadcast, so give us a call today at 888-387-8636 and let us show you how you can incorporate the latest polling techniques into your continuing efforts to improve your operations.
You can also get more information at our Phone Survey page by clicking here: http://www.monarchbroadcast.com/phone_survey_polling.html
There are three compelling reasons why businesses, associations, and political organizations, are turning to automated telephone surveys to gather opinions and polling data. Automated surveys use pre-recorded questions to survey subjects who answer by pressing numbers on their phone keypads. For example, "Do you like vanilla ice cream? Press 1 for yes, 2 for no."
1) The first reason automated phone polling has become so popular is because it becoming more and more difficult to reach people who actually answer the phone. It is estimated that approximately 70% of American households are vacant during the day and a large portion of the evening -- and that's just the households that still have a landline phone to call. A growing percentage of households have cut the cord completely and communicate only on cell phones. In a nutshell, hiring a live agent to make dozens of call to find a person who not only answers the phone, but is interested in cooperating by participating in a poll or survey, is challenging to say the least. Automated polling is substantially faster and more efficient, not only in terms of phone dialing capacity, but in quickly gathering enough results to have your results statistically valid. (It should be noted that is against the law to auto-dial cell phones.)
2) Money is always an issue, and when it comes to getting the most bang-per-buck, you can't beat automating your survey process. Comparing automated polling with polling with live agents is like comparing apples with oranges. Retaining the services of a dial-out call center is expensive and your per-person survey cost could be dozens, even hundreds of times, more costly than having your questions broadcast with a online dialer.
3) Automated phone surveys also eliminate possible bias on the part of the your agent. An agent may be having a bad day for any number of reasons, or may not even like his or her job. Those subtle, or not-to-subtle, feelings can have an impact on those you are calling. It happens at times -- your survey participants just don't like the person who is asking the questions. They might talk too fast, or talk too slow, or might be hard to understand. Whatever the reason, an automated poll resolves any "human issues" that crop up and your participants can answer the questions at their own pace and level of satisfaction.
Polling your members, constituents, or customers, shouldn't be difficult. Here at Monarch Broadcast, we have paved the way for you to get your polling and survey results quickly, easily and at a price that fits the most conservative budgets.