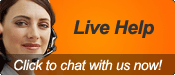 Reach thousands instantly phone broadcasting notifications
Phone broadcasting is the fastest, easiest and most economical way to deliver messages to your contacts.
Deliver pre-recorded messages to the phone numbers of hundreds or thousands of contacts simultaneously. Because our system is already up and running, there is no need to buy expensive hardware or software. Best of all, you only pay for messages that are successfully delivered because there is no charge for busies or no answers. Your automated phone calls are sent instantly or you can schedule your mass phone calls to arrive at precise times. For just pennies a call, you'll realize tremendous cost savings over other alternative communication techniques.
When timing is everything, you need a dependable service that has the capacity and technology to get the job done.
At Monarch Broadcast, we let you decide how you want to handle your broadcasting projects. You can "do it yourself" with our easy web interface, or if you prefer, we can handle everything for you. Either way, your jobs are launched quickly and efficiently. There's easy list maintenance, and you can also determine how much detail you want to receive in your reports after your calls have completed. We can send you a general report that outlines how many calls connected - busy or live person, etc. - or we can provide you with a detailed report on the disposition of every call, down to the second -- important if you want an audit trail and need to know who listened to your message
Enjoy the advantages of a huge capacity, intuitive answering and easy list maintenance.
Our phone broadcasting system can deliver hundreds of thousands of messages an hour and we can deliver to both live answers and/or answering machines, so you always know your message will be received whether someone is there to pick up the phone or not. Moreover, you'll be able to manage your list of phone numbers (Excel spreadsheets work fine) and easily upload your lists, or if you like, we can do that for you -- whatever is more convenient. You'll enjoy the benefits of the most advanced technology, the most efficient and helpful customer service, along with the most convenient and cost effective phone blast voicemail and phone broadcasting service available.
Improve your outreach and communications program by getting important information to your list immediately.
Whether you're a corporation interested in getting important updates to your employees or agents, or a college that wants to remind students of registration or tuition deadlines, or a non-profit that wants to get urgent information to your membership, you'll discover that phone broadcasting is the ideal solution in messaging your contacts. Nothing is faster and costs are a fraction of other media. Moreover, your contacts will better relate to your message because they will hear your voice on a more personal and human level -- sensing your emotions or urgency, something that can't be conveyed in an email or text. Why do our clients continue to use our service and refer others? Because it works! Call us today at 888-387-8636 or fill out the Quick Quote Form above to get an estimate. We're ready to help you every step of the way in taking your communications program to the next level.
How much does it cost?
Get a Quick Price Quote Here
Reach thousands of contacts instantly by delivering pre-recorded messages with phone broadcasting.
No need to buy additional hardware or software by using our online Software as a Service (SaaS).
Intuitive technology can deliver to both live answers and/or answering machines and voice mail.
Full service available, or use the easy web interface to launch and manage your own jobs online.
Have your messages conveniently recorded over the phone, or upload files to your account.
System ready to access 24/7 for any urgent or emergency applications.
Messages are delivered over fiber optic lines for reliable transmission and reporting.
Save costs by only paying for messages that are actually delivered.
Launch your jobs instantly, or schedule your broadcasts days ahead of time to insure timely delivery.
Upload or email contact phone lists (Excel spreadsheet is fine) to keep records up to date.
Schedule your broadcasting jobs ahead of time.
Key features include text to speech, and hotkey transfer to live operators and data collection.
PHONE PRE-RECORDED REMINDERS AND NOTIFICATIONS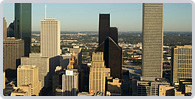 Need to get out an important reminder to your membership? Do your clients want updates on the latest news? Are your business associates waiting to hear about the latest products and promotions? Whether you need to send announcements from your non-profit organization or notifications to customers about renewals, phone broadcasting is the answer. Simply upload your phone list, do your message recording over the phone, and automatically send your pre-recorded message to thousands instantly.
SENDING EMERGENCY AND CRISIS ALERTS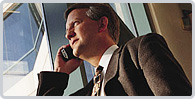 When time is critical and information has to be delivered to your constituents quickly, you need phone broadcasting technology to get your alerts out immediately and reliably. By far, phone broadcasting is the most effective and reliable way to reach your target audience in the fastest time. Perfect for educational institutions, schools, colleges and universities to alert students, staff and parents about health issues, weather emergencies or crisis situations. Moreover, administrators can work the system from anywhere at anytime -- you only need an Internet connection and a telephone.
ROBO CALLS FOR POLITICAL CAMPAIGNS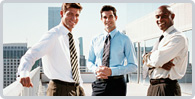 Political "robocalling" is just another word for phone broadcasting. Whether you are running for town council, the state house, or even the presidency, we can help you reach your constituents and voters with the right message at the right time. For example, maybe your opponent has launched a blistering last minute attack that doesn't leave you enough time to respond using the conventional media. Phone broadcasting will enable you to address specific issues immediately. And best of all, you can target your message to people who actually vote, unless like mass media which wastes your money on people who don't care and don't vote.


NEW LAWS REGULATING SENDING PRE-RECORDED MESSAGES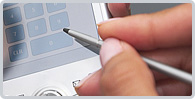 Sending pre-recorded messages by phone is regulated by state and federal law. We require our customers to follow strict legal guidelines. Here is a quick summary of the latest legal requirements from the United States Federal Trade Commission (FTC): Sending "informational messages" is permissible, as long as you are not a telemarketer selling goods or services. Informational messages are notifications such as appointment reminders, airline schedule changes, overdue rentals or payment reminders, school alerts, emergency notifications, organizational membership updates, etc.