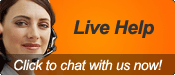 Speak directly to thousands in minutes
Town Hall Teleconferencing is transforming political and corporate communication
Whether you are an elected official, candidate, corporate executive or organizational leader, you now have the opportunity to personally engage your audience in a live virtual meeting over the phone. Your presentation can focus on specific issues or you can have a free wheeling meeting that can cover any topic your audience wants to bring up. You can interact with your audience and enable them to participate and ask questions or share their ideas and opinions from the comfort of their home. Who cares about the traffic or weather when you can invite your constituents to participate in your town hall meeting by just answering their phones. With this breakthrough technology, they can hear your voice and message personally, without clutter or filtered press coverage. Outside of knocking on doors and having a personal 30 minute conversation with each constituent, Town Hall Teleconferencing is the fastest, easiest and most effective way to communicate.
How Town Hall TeleConference Works
Your Town Hall TeleConference starts when the system begins dialing the phones numbers on your call list. Each recipient hears a brief recorded message that invites them to your teleconference. Should they choose to participate, they only need to stay on the line to be put into the conference. For calls that go to voicemail, rather than a live answer, your recorded message will be left indicating the nature of the call. You have the option during the teleconference to invite questions. Your participants can press "0" to indicate they would like to ask a question, and they will be put into a question queue. You will be able to see the name and location of every individual in the Q&A queue, and will control who and when they will talk live and be heard by everyone on the call. Should you need advanced information about the question topic, a member of your team can momentarily pull the caller out of the conference to get additional information, and then return them to the teleconference.
How much does it cost?
Get a Quick Price Quote Here
Speak directly to the most people in the shortest time.
Automatically invite participants to join you in the conference.
Invitees have the option of participating or can opt-out.
You have complete control of Question & Answer sessions.
Focus on the issues you want to discuss.
Screen participant questions and stay on point.
Invite input from constituents by taking real-time polls.
Huge savings over direct mail and postage costs.
Instant feedback enables you to stay tuned to popular sentiment.
Demonstrates your interest to stay informed and in touch.
Web based system is up and running and ready to use today.
Unlimited capacity for tens of thousands of live participants.
Town Hall Teleconference Downloadable Brochure and Information
VOTER POLLING & SURVEYING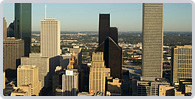 People need and want to know their opinion counts. The beauty of the Town Hall TeleConference, in addition to Q & A, is being able to conduct real time surveys. Ask folks, "Are you in favor of lower taxes?" and have them press #1 on their phone keypads for yes, and #2 for no. Within seconds, you can see the results and know exactly how your audience feels about any particular issue or subject. Better yet, everyone on the call will know you're getting the message. First, they'll appreciate the fact that you're interested, and second, that you are giving them a chance to be heard. Can you think of a better way to let people know you want to hear from them?
UNION ORGANIZATION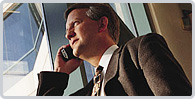 Big contract coming up? Give your members the opportunity to listen to their union president or bargaining committee live, and then ask questions and air their concerns on the issues that are important to them. With Town Hall Teleconference you can assemble thousands of members on the phone at once for a two-way meeting. The best way to promote solidarity among the ranks is to give them the opportunity to be heard and acknowledged. Conduct straw polls on the fly to gauge the importance of various issues.
ASSOCIATION MEMBERSHIP AND EVENT MOBILIZATION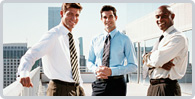 Are you managing a large association with members scattered across the state or country? Communication is critical in maintaining member interest, input and support. Now you can use Town Hall TeleConference to stay in touch and get immediate feedback from your members, no matter where they are located. Much more efficient and less expensive than regional or national conferences, including substantial cost savings by avoiding travel and hotel costs.
STATE AND COUNTY CONSTITUENT OUTREACH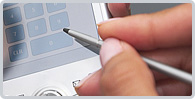 Members of Congress aren't the only ones taking advantage of this amazing outreach technology. State representatives, county executives, mayors, city council members and county officials are using Town Hall Teleconferencing too. State and local officials are embracing its convenience and effectiveness and using it as their primary means of communication with constituent groups. Want to just talk to senior citizens about senior issues? That's easy. Just format your phone list to include only seniors and you can focus your attention on that topic. You can discuss whatever you want, with whom you want, when you want. The citizens and voters in your city, county or state district are waiting to hear from you.