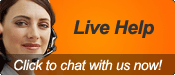 Monarch Broadcast Knowledge Base and Blog
How to Send Your Outbound Voicemail Blast
Submitted by
| on Mon, 11/23/2009 - 16:33
Permalink
|
Launching an outbound voicemail blast is easy to do.  Best of all, you don't need any special hardware or software.  Very simply, you can take advantage of our online platform (some call it PaaS, or Platform as a Service) and launch your call blast immediately or schedule it for a time in the future.
In a nutshell, this is what you do:
1)  Give us a call at 888-387-8636 and set up your account in a few minutes.
2)  Compile your phone list in a speadsheet (Excel works fine).
3)  Upload your list or have us do it for you.
4)  Record your message over the phone.  We can help with that too.
5)  Click send.
That's it.  And within minutes you'll have your pre-recorded message sent to thousands of contacts -- either delivered to live answers or by having your message left on their voicemail.  Not only will your message be sent immediately, but you will also save a fortune in postage and paper.  (If you are sending messages by email, you can save as well, but remember, not everyone has email, checks email or likes email.  On the other hand, everyone has a phone.)
So the next time you are interested in sending notifications or alerts by voicemail blast, otherwise known as phone broadcasting or phone blast, give us a call, and we'll do our best to make sure your experience is a positive one.  We think you'll be surprised at just how easy it is, whether you decide to handle it yourself or have us do it for you.
For more information you can click here: http://www.monarchbroadcast.com/phone_broadcasting.html