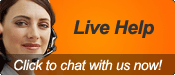 Monarch Broadcast Knowledge Base and Blog
Automated Phone Messaging Software from Monarch Broadcast
Submitted by
| on Wed, 03/06/2013 - 14:54
Permalink
|
If you are looking for an automated phone message software that can deliver hundreds, even thousands, of recorded phone messages in minutes, here are few quick tips you should know.
First, you can easily achieve your objectives without purchasing any software.  Everything you need is already online and "in the cloud" -- you only need to log-in, put in your passcode, upload your phone list and press send. It's call
phone broadcasting
, or phone blasting.
Second, you don't have to pay any overhead costs or incur any monthly minimums.  Moreover, you don't have to commit yourself to a long term contract.  You can access the online messaging software on a pay-as-you-go basis.  This SaaS (software as a service) messaging system is available to you 24/7 and can be accessed from anywhere with an Internet connection.
Third, you never have to buy any equipment or hardware.  The online phone dialers are already installed.  That means you have no maintenance or repair costs. 
Fourth, you don't need to install any telephone lines to increase your call capacity.  We already have all the phone lines you need and can "pace" your calls and send them out as fast, or as slow, as you want.  (Speed is always an issue, since you may be asking your call recipients to call you back or press a "hotkey" to be transferred to a live agent.  If you send out too many calls at once, you may not be able to adequately respond as quickly as you need to.)  The problem with installing phone lines is that you still have to pay for them, even when they aren't being used during down time.
Fact is, unless you are planning to get into the phone messaging business yourself, the fastest, easiest, most effective, and least expensive way to approach your project is to outsource to an online dialing service like us.  We can help you every step of the way, and also provide you with full-service at no additional cost, if you decide you don't want to launch your own jobs.
Give us a call today at 888-387-8636 for a free, no obligation, consultation.  We'll explain how everything works and how you can best take advantage of the latest technology that will enable you to tap into a robust automated phone messaging system that can deliver results immediately.