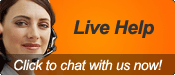 Monarch Broadcast Knowledge Base and Blog
Phone Blast Delivers Messages Instantly: Latest Laws and Regulations
Submitted by
| on Wed, 03/13/2013 - 13:20
Permalink
|
Under the new laws regulating the phone blast (phone broadcasting, voice broadcasting)  field, it is legal to send "informational" messages. However, if you are selling goods or services, you now need written consent from those you are calling. The old Do Not Call List is still active, however it has been made obsolete by the new laws which are much more restrictive. Even if a person's number is not on the Do Not Call list, you still need written permission to send a blast voicemail. So now is the time to begin collecting phone numbers of prospects and customers along with a consent from them to enable you to call them in the future.  Also -- and this is important -- regulations are being strictly enforced, especially when it comes to sending unsolicited pre-recorded messages to cell phone numbers.  You cannot send ANY kind of message to a cell phone number unless you have written permission from the cell phone owner.  Fines have been levied up to $16,000 per unlawful call.  (So you know, we automatically scrub your list of cell phone numbers to prevent that costly mistake from happening.)
Despite the strict laws, blast voicemail is seeing a dramatic increase in usage among non-profit institutions like schools, colleges and universities that use it to get announcements out about such things as recruitment reminders, admission and payment deadlines, alumni events and emergencies. While many schools use email and texts to send messages, not everyone checks their email all the time, and a good deal of text messages are never delivered because they are lost or delayed in cyberspace. On the other hand, blast voicemail can be delivered to thousands of people within minutes and played to them if answered by a live person, or can be left on voicemail for later retrieval. A big advantage: Everyone is within arm's length of a phone these days.
You can also program your blast voicemail to include your number in the Caller ID, so your contacts will know you are calling, increasing your chances of getting your message heard.
Better yet, there is little or no ramp up time. Unlike printed materials that can take weeks to prepare and mail, broadcasting voicemail can be launched in minutes, ideal for last minute announcements that need to get out fast.
When you outsource your project to us, you won't need any equipment, hardware or software. You can reach thousands of contacts in minutes and delivery notifications, reminders, emergency announcements, cancellations, schedule changes, or anything else you want.
Phone blast technology exists that can deliver your messages instantly.  You can proceed on a pay-as-you-go basis, so the only really need two things -- first, a script of your message that you can record over the phone, and second, a list of phone numbers of your contacts you can upload online. Then, decide when you want to send your message and that's it.
If you are looking for the fastest, easiest and least expensive way to deliver pre-recorded messages, welcome to Monarch Broadcast Messaging.  You can get more valuable information about how we can help you with your next phone blast project, click on our Phone Broadcasting page here for more information.
Overall, blast voicemail services can help you send critical communications quickly to your contacts for a fraction of the cost of sending direct mail. For just pennies per contact, you can reach thousands of people in minutes with your message. Getting started is surprisingly easy and a blast voicemail service bureau can help you get up and running in no time.