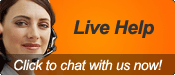 Monarch Broadcast Knowledge Base and Blog
Colleges Send Messages to Students and Alumni with Online System in Minutes
Submitted by
| on Wed, 12/10/2014 - 12:55
Permalink
|
There's no need to buy expensive hardware to remind college students when registration starts, when tuition is due, or when the next home game is scheduled.  In fact, you don't need any hardware at all.  Everything you need is already in the cloud -- all accessed online with a friendly user interface that will enable you to communicate with more students, in less time, and at less cost, than ever before.
Monarch Broadcast is one of the nation's leading messaging services and we are proud to be the vendor of choice for dozens of colleges and universities across the United States who distribute hundreds and thousands of recorded phone messages and texts to students and alumni.  Just give us a call today at 888-387-8636 we'll explain how the system can get important notifications to students and alumni in minutes.
We think you'll be impressed, not only with how inexpensive it is to reach your students (just pennies a message) but at how convenient and easy it is.  What used to take hours or days, can now take less than 10 minutes, especially when it comes to special reminders.
Our college clients use the service for many applications -- mostly notably for reminder calls regarding payment and registration deadlines.  But it is also popular for alerting alumni to special events and functions as well.  Actually, the uses are unlimited -- everything from urgent emergency calls such as storm closings, to athletic program news, to informing parents about Parent's Weekend.  Anything and everything that a college population needs to know can be the subject of a phone or text broadcast.
What can we do for you?  Here's a quick run-down:
-- We can provide you full service and do all the work for you, or you can opt for self-service and launch all of your own jobs on our easy-to-use online interface.
-- You can record your messages on the phone, or create your own .wav file and upload it yourself.
-- There is no extra charge for data and list management.
-- We can work with multiple-users on your campus, since every department or division will have its own needs.
-- Our customer service has been acclaimed for its superior and personal assistance -- you'll come to appreciate it during an era when good customer service is hard to find.
-- Our online system is robust and can process thousands of calls in just a few minutes. If you need to get a message out quickly, there is no better way to do it.
-- We have a variable pricing model which means you'll save a ton of money because you only pay for the services you use, when you use it.  There is no set-up fee, no equipment to purchase, no special software to buy and no monthly or annual minimums you have to worry about.  If you don't use the service, there is no charge.
What do we need from you?  You'll need a database of phone numbers, so make sure that you have been compiling a list and storing it properly.  You'll want the area code and phone numbers in one column within your spreadsheet.  Excel works fine if that's what you are familiar with.  After you have up-to-date phone numbers, and can isolate the group you want to call, the rest is very easy.
You'll find our automated broadcast messaging services are a powerful tool in improving your campus communications and we're happy to help you every step of the way in integrating this technology into your culture.
You can get more information about our college services here: http://www.monarchbroadcast.com/schoolalerts.html