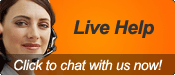 Monarch Broadcast Knowledge Base and Blog
Helpful Tips on Leaving Recorded Phone Messages to a Large Number of People
Submitted by
| on Tue, 12/09/2014 - 11:54
Permalink
|
Leaving recorded phone messages on voice mail to a large number of people is an efficient and inexpensive way to distribute important information quickly.  Moreover, you can leave hundreds, even thousands, of messages within minutes to maximize your reach to your list of contacts.  It's one of our core services here at Monarch Broadcast and you can call us at 888-387-8636 to learn more, set up an account and get started.
With years of experience, we are happy to offer you some tips that will hopefully help you in your efforts to broadcast your message to the masses.
For starters, there is one legal thing you should know.  With just a few exceptions, it is against the law to send recorded commercial messages (selling a product or service) to any phone without the explicit and written permission of the person you are calling.  Moreover, it's against the law to send any commercial or political text message to any cell phone without receiving prior written approval.  These are federal rules and violations are subject to very high fines.  So be very careful and check with your attorney.  If you have intentions of sending marketing messages in the future, then begin assembling your permission based opt-in list today so you have something to work with tomorrow.  (There is a link to the federal law below.)
However, if you are interested in sending "informational" messages such as appointment reminders, schedule changes, school or college announcements on deadlines or events, emergency alerts, special programs or activities, church bulletins, and the like, you will find phone broadcasting and leaving messages not only legal, but the preferred way to get your information out fast.
Even better is that fact that you don't need any special equipment, hardware or software to get started.  As long as you have a list of phone numbers you want to contact properly formatted in a spreadsheet, like Excel, you're pretty much good to go.  Everything you need is ready for you online and we are happy to help you every step of the way.  Our customer service is legendary and we can assist you in recording your message right over the phone -- don't worry, if you make any mistakes we can keep recording until you get it right and it meets your satisfaction.  We can also send out your message on the day and time you want people to receive it.
We can advise you on a number of "best practices," including the times during the day when you have the best chance of leaving the most messages on voice mail.  Why? Because the more messages you can leave on voice mail or answering machines, the less likely you are to interrupt the routine activities of those you are contacting, and the less likely you will be considered an unwelcomed intrusion.
This is a powerful technology -- so powerful you don't want to use it in a way that actually detracts from your message.  We'll do our best to make sure you get the maximum results for the least cost.  That's why 95% of our customers keep coming back to us for additional work and they keep referring us to their colleagues and partners.
For more information on our phone broadcasting services, click here:  http://www.monarchbroadcast.com/phone_broadcasting.html
For more information on the federal laws governing phone broadcasting (sending recorded phone messages) click here:  http://www.ftc.gov/opa/2008/08/tsr.shtm