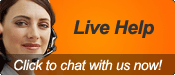 Monarch Broadcast Knowledge Base and Blog
Phone Broadcasting: Tips to Maximize the Effectiveness of Your Pre-Recorded Messages
Submitted by
| on Tue, 12/16/2014 - 16:01
Permalink
|
Phone broadcasting is one of our core services here at Monarch Broadcast. You can reach us at 888-387-8636 and we would be happy to assist you.
You can also go directly to our phone broadcasting page by clicking here: http://www.monarchbroadcast.com/phone_broadcasting.html
Before you get started, there are a few things you should know.  Phone broadcasting, also known as voice broadcasting, voice blast, or robocalling, can send prerecorded messages to large volumes of phone numbers simultaneously. The messages can be left to both live answers and answering machines or voicemails.
It is important to know that this is a highly regulated industry since it has been abused by sales and marketing firms in the past.  Today, if you are sending a sales or telemarketing message to residential numbers, you can only send the calls to people who have explicitly opted in to receive your calls.  If you are sending reminder calls, such as appointment reminders, school closings and meeting notifications, you are exempted from the stringent opt-in requirements.  Business-to-business calls and political calls are also exempted, however political calls may not be sent to cell phones.  In fact, without prior written consent, you can't send any pre-recorded messages to cell phones.
In addition to federal regulations, there are also state regulations, some of which are more severe than the federal regulations, so it is important to know the laws in the particular state(s) where you are sending the calls.  While there is a lot of legislation regulating the use of phone broadcasting, there are many legitimate uses for the service and in some sectors, like school and office closings, emergencies or reminders, the use is growing rapidly.
Some companies purchase their own phone broadcasting hardware, which is costly and requires routine maintenance and upgrades. It also requires purchasing T1 lines in order to send a large number of call simultaneously.  However the vast majority of firms and organizations outsource to companies like Monarch Broadcast to provide the service at considerably less cost.  Simply, we already our online system in place and have a built-in capacity to service virtually every application.
When choosing an outside firm to send your calls, there are a number of things that you need to consider to maximize your the effectiveness of your campaign and message project.  So if you are shopping and comparing, be sure to find out the following:
-- Can you launch the calls through the system yourself, or will they launch it for you?
-- Can cell phones be automatically scrubbed from your list?
-- Is customer service available to assist you if you are having difficulties?
-- What kind of reports will you get back about the success of your calls?
-- How does their billing work?  Is it per dial, per connect, or based on the number of minutes used?
-- How do you create your recordings?
-- Is there an automated dial in number?  Can you get assistance from someone personally, or can you create it yourself and upload it, or email it if they are launching the calls for you?
-- Are the calls sent over hardwire, or is it a VOIP based system (there is a difference in quality and reporting)?
-- How do you send or upload your lists, and what file formats are accepted?
While there are laws on the books to prevent abuse of phone broadcasting services, it remains a very popular, inexpensive and growing industry to quickly distribute important information to a large number of people.  Everyone is attached to a phone these days, so it is probably the best and easiest way reach a large number of targeted people at once.