Some political candidates believe that obtaining robocall software is the first step in launching a robocall campaign to reach potential voters.  However, that's not how it works.  
Fortunately, there is a much more cost effective, faster and simpler way to deliver your important messages.
Robocall Software vs. Robocall Services
Rather than going to the expense of buying equipment, software and installing phone lines — a significant expense for something you're only going to use one or two times — you can easily purchase services on a pay as you go basis from a company like Monarch Broadcast Messaging that will provide you access to the hardware, software and lines that have already been installed.  This will provide you a substantial cost savings and increase your speed and enable you to have virtually unlimited capacity for a fraction of the expense that would other incur if you did it yourself.  In effect, you're renting, not buying, and you only pay for what you use while using a robust system that gives you expert customer service at the same time.  The key here is that you are getting the "robocall service" rather than getting into the robocall business yourself.
How Our Robocall System Works
While our system is very easy to use, we help you every step of the way.
Upload the phone numbers of your target voters in a simple Excel document.
Write or record your message.
Click to launch your campaign.
Get back to working on your campaign.
As soon as you send us your phone number list and the message you want sent out, we take over.
Using high quality carriers, we ensure your message is clear and accurate.
Our system dials your numbers and plays your message when someone answers the phone and when a voice mail comes on.
As a result, we ensure you are only paying for calls that are able to connect and leave your message.
After we have delivered your message, we provide you with a list of all the numbers we successfully contacted. There is no guessing as to which people heard your message.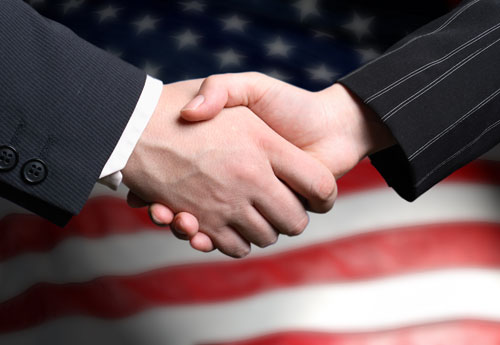 Common Uses of Robocall Services for Political Campaigning
Robocalls can be used for a variety of functions. They are the best method for instantly getting in touch with your constituents at a moments notice.
Introduce yourself to your constituents.
Explain how your platform and ideas will serve to better their lives.
Inform your constituents of an upcoming political campaign gathering or fundraising effort.
Set the record straight if an ad or inaccurate message is released.
Educate your constituents on an upcoming issue.
Use your own voice and words to encourage voters to get to the polls.
Seek financial contributions from possible donors.
Explain how your ideas will address their most urgent needs.
Send out a call to elicit volunteers for canvasing or other help.
Thank petition signers or let voters know when campaign workers will be in their area.
Quickly reach out to hundreds or thousands of people be paramount for success in any political campaign.
Why our Robocall Services are Better
Fast– Our robocalls effortlessly and swiftly reach out to thousands of people in a matter of minutes.
Our service quickly sends out calls to your entire list. While robocall software is limited by the number of lines being used to make the calls, we are able to quickly get the information out immediately.
Quick setup– Since there is no robocall software to buy, you can begin communicating with your voters today.
Use our system to get unexpected last minute calls out. We can help you inform people about a last minute event, fundraising request and send out an update on your campaign.
Speak in Real-time– Our robocall services allows you to have conversations with your contacts by setting a key press for a live transfer.
Be there for your constituents. Your constituents have questions. We will help you make yourself available to answer those questions directly. With this feature you can have members of your staff standing by to field questions and answer important questions. Be the politician there for your voters.
High Quality– Our powerful auto dialing software delivers your audio messages in high quality. Therefore, we are able to ensure your message comes across as clearly as if you were sitting with your callers in their home.
Many robocall services use out dated recording systems to record and deliver their messages. New technology is always emerging and we ensure that we are constantly updating our system to use the highest quality software.
Allow Unsubscribing– Allow those who are already voting for you, understand your message or have contributed to your campaign out-out of receiving future messages.
The last thing you want to do is send messages to people who either don't need the information or don't want to receive it.
With this in mind, we will give every person who hears your message the option to opt-out of receiving future calls from you or your campaign.
Make a Test Call– You can first make a test call to yourself. As a result, you will hear the exact message you have recorded before anyone else does. First, you will verify your campaign is set up just the way you want it.
We know you want your message to be perfect. Therefore, we have made it easy for you to experience exactly what your constituents will. You will be able to ensure you are sending out the exact message you intend to send out.
Robocall Services Win Campaigns
Robocalls allow you to connect personally and directly with every constituent. They allow you to share your personal commitment to them in a way third-party communication cannot. As a result, your voters will feel an understanding and trust in you when they hear you speak directly to them.
In a world full of noise, reach out to each one of them personally. In addition, invite questions and provide the answers the other politicians won't.
We are passionate about helping you get your message out to those who need to hear it most. You will receive the personalized care you won't get with any other robocall service.
Do not wait another day. Reach out to us now and let us help you connect directly to the people in your campaign who matter most.