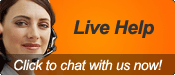 Monarch Broadcast Knowledge Base and Blog
Deliver Prerecorded Message to Thousands with Phone Blast Service
Submitted by
| on Mon, 01/05/2015 - 11:09
Permalink
|
Phone blasting, also known as phone or voice broadcasting, can deliver a prerecorded message to large list of people very quickly.  From a time and cost perspective, it is considered the fastest and easiest way to disseminate targeted information to a mass audience.
It is one of our core services here at Monarch Broadcast and we'd be happy to help you get started. Just give us a call at 888-387-8636 and we'll fill you in on the details.  Or you can visit the Contact Us page at the link above or visit our product page here: http://www.monarchbroadcast.com/phone_broadcasting.html
Phone blasting operates under strict federal regulation and if you are interested in using this technology to improve your internal or external communication efforts, you should be aware of the laws.  We always suggest you consult an attorney familiar with the field, but here is a very quick summary:  Sending "informational" messages is permissible -- announcements such as prescription refill reminders, airline schedule changes, alumni or athletic event notifications, or any kind of updates that people have signed up to receive.  Sending commercial messages -- selling or product or service -- is NOT permitted unless you have an opt-in list of people who have expressly given their written consent to receive your messages.  Needless to say, the days of using this technology to indiscriminately call thousands of people with a telemarketing message, hoping that a small percentage will respond, are long over.  You can send telemarketing calls to business phone numbers, but your chances of making it worthwhile are next to zero because the person answering the phone is not the decision maker.  Political calls are generally permitted but you need to check your particular state's laws, since they vary from state to state.
If your purpose falls within the boundaries of the law, there are several huge advantages to using phone blasting as a way to get information out quickly.  You have several options available regarding how you want to approach your project.
First, we have a full service option that provides you a complete start-to-finish service.  You simple email us your phone list and we do your recording over the phone.  Tell us when you want your message to go out, and it will be sent at that time.  If you want our do-it-yourself option, we'll give you your username and passcodes, and you can do everything yourself.  There is really no difference in cost.  It's just about convenience.
Second, everything is online so there is no need to acquire any equipment, hardware, software or phone lines.
Third, you can target your messages and deliver custom notifications to different segments of your list.  Moreover, you can also set your preferences to have your messages delivered to people who answer the phone only, to voicemail only, or to both.
Fourth, unlike texting, phone blast messaging can convey a more personal and human touch.  People will be able to hear the inflection and emotion in your voice -- whether it is the enthusiasm for an exciting new announcement, the urgency of an emergency alert, or the solemnity of reporting disturbing news.  That's why it is the preferred way to connect with people.  So if you are the leader of a university, a leader of a non-profit, a leader of corporation -- let your students, members, or associates hear from you directly -- in your own words and voice.  Your message will have a greater meaning and impact if you show people you care enough to reach out to them directly.
Put our years of experience to work for you.  Give us a call today to begin your phone blast project and discover how easy it us to kick-start your communications program.