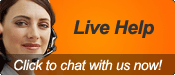 Monarch Broadcast Knowledge Base and Blog
972-525-4972 - Are you Getting Annoying Calls from this Number?
Submitted by
| on Thu, 01/25/2018 - 11:50
Permalink
|
It's NOT us!  Over the past few days we've received calls from people who have complained about receiving annoying calls from a company called "Monarch Survey" thinking that we are the culprits.  However, the calls are NOT coming from us.  We are Monarch Broadcast Messaging.  Moreover, we never perform survey services for our clients who keep calling the same number over and over again.
Your best bet is to file a complaint with the FCC, using this form.
As far as we know, it is not against the law to receive an automated phone survey.  However, you can still complain that the calls are being repeated unnecessarily and that you have not been provided an opportunity to have your number deleted from their list.  If you are receiving the calls on your cell phone, then THAT is against the law and you have a strong case.
We uphold the highest standards of professionalism and conduct our business in an ehtical and repectful manner.  Unfortunately, there are some bad apples out there who are giving legitimate companies a bad name.