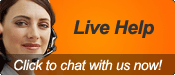 School Notifications, Admission Reminders, Alumni Updates, Closing Alerts
Alerts and notifications for schools and colleges
You can now send alerts, reminders and notifications via the phone to thousands of school and college contacts instantly and simultaneously. Send pre-recorded voice messages to parents, students, teachers and staff. Perfect for dozens of applications. Don't spend thousands on auto dialers and sophisticated software. The voice blast system is already up and running and you can set up an account for free. Let us take care of the back office support and maintenance, while you concentrate on more important school matters.
School alerts are fast, easy, and extremely effective
Using phone broadcasting, or voice blast, to instantly send important messages out to school and college constituent groups is gaining in popularity. It's fast, inexpensive, and an extremely effective communications tool -- especially since everyone has a phone! Some school districts are unwittingly paying up to $80,000 a year for the same services we can provide for a small fraction of that amount. With our service, you can avoid expensive hardware and software costs and you can choose the plan that fits your school's needs. There are no service charges and everything is included. You only pay for the number of messages you want to deliver during the year. Why should your school or taxpayers pay thousands more for the exact same service you can get for a fraction of the price?
This is a phone broadcasting service for colleges and schools.
Click here if you are interested in a college text service
Perfect for sending emergency or school closing announcements.
No hardware or software necessary - system is already up and running.
Web based so you can access it 24/7 from anywhere - office, on the road, or home.
Critical messages delivered to everyone in minutes.
Save thousands a year versus inhouse systems.
Intuitive system activates for live answer, or leaves message to voicemail.
Easy phone list maintenance keeps you current.
Secured and compliance officer friendly.
Option to have us launch jobs for you, or do-it-yourself.
Completely legal to send informational messages to students and parents.
Outstanding and personal customer service
PHONING ALUMNI / ALUMNI RELATIONS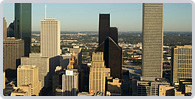 Sure, underclassmen can call up alumni for fund raising drives, but do you really want to use that much manpower and equipment to announce a Homecoming event? The fastest way to reach alumni is to use our voice blasting service. You only need one person, and one phone, to reach thousands of alumni within minutes. Moreover, your lists can be targeted to regional alumni. This is also a great way to remind donors about their pledges.
STUDENT RECRUITMENT AND CONTACTING COLLEGE APPLICANTS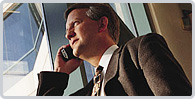 College applicants are a moving target and need constant reminders about deadlines and schedules. Keep in touch with your college applicants with phone broadcasting and find out how easy it is to keep everyone on the same page. Or contact thousands of prospective students, promote your school, and even ask if they are interested in obtaining a catalog or more information? With our voice blast service, you can do all that at a fraction of the price of direct mail. Not only that, but you can deliver tens of thousands of pre-recorded messages an hour.
PHONE PARENTS: HEALTH AND FLU UPDATES, EMERGENCY ALERTS, SCHEDULE CHANGES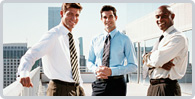 Whether it's the swine flu or another mysterious disease that pops up out of nowhere, you can use our voice blast service to inform your constituents of the latest findings and actions that are being taken to contain the spread of the virus. Stop the rumors by getting out accurate information in minutes to those who need to know.
SCHOOL CLOSING ANNOUNCEMENTS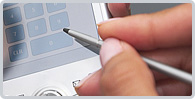 Whether it's a blizzard, a power outage or a broken boiler, you can supplement your radio and television announcements with time sensitive messages to your parents and contacts. Phone trees are OK, but when you want reliable and immediate delivery, phone broadcasting is the way to go, especially if you need to shut down in the middle of the day and need to alert parents their children will be arriving home from school early. Just upload the parents' work and home numbers into the system, record your message over the phone and click the button to begin your job.